Submitted by

olmbrian

on Fri, 02/22/2019 - 17:38
Launch of the new Japan seaside development, The Parkhouse Fukuoka Towers West
As Japan's real estate markets continue to attract increasing foreign investment, one provincial city is outperforming the rest.
On 2nd and 3rd March Japanese developer, Mitsubishi Estate Residence Co., Ltd, will launch The Parkhouse Fukuoka Towers West at The St Regis Singapore.
The Parkhouse Fukuoka Towers West is the first high-rise condominium building of a new seaside development comprising of 292 apartments, spanning over 6,700sqm. The largest redevelopment project in Fukuoka comprising both residential and retail. One of the largest shopping malls in Fukuoka 'Mark IS Fukuoka-Momochi' opened on November 2018 right next to the site with 163 shops including supermarket, restaurants, movie theatre and many more.
• Top location & easy to rent - next to one of the largest shopping malls in Fukuoka 'Mark IS'
• Walking distance to Momochi Beach
• Freehold
• Completion: March 2020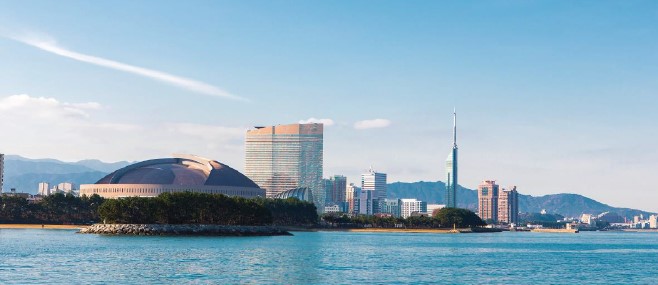 Fukuoka, the largest city in Kyushu Island in southern Japan, is becoming one of the top tech start-up cities in Asia. Known as the Gateway to Asia, Fukuoka is boosting its appeal further to entice overseas investors, businesses and residents.
Fukuoka ranked 12th in the Monocle's Top 25 most liveable cities around the world which is created based on quality of life measures including crime rate, public transportation, culture and economy. Among other Asian cities Tokyo ranked 1st, followed by Singapore at 13th, Kyoto at 14th and finally Hong Kong at 19th. Fukuoka was praised for its green spaces in a metropolitan setting. It also serves as Japan's national economic zone. In the report it is cited as "the best example of a small city that is charting its own course.
Join us on Sat & Sun 2-3 March 2019 and understand the buzz about Fukuoka
Venue: St Regis Hotel
Date: 2-3 March, between 11am and 7pm
Seminar: 2pm (on both days)