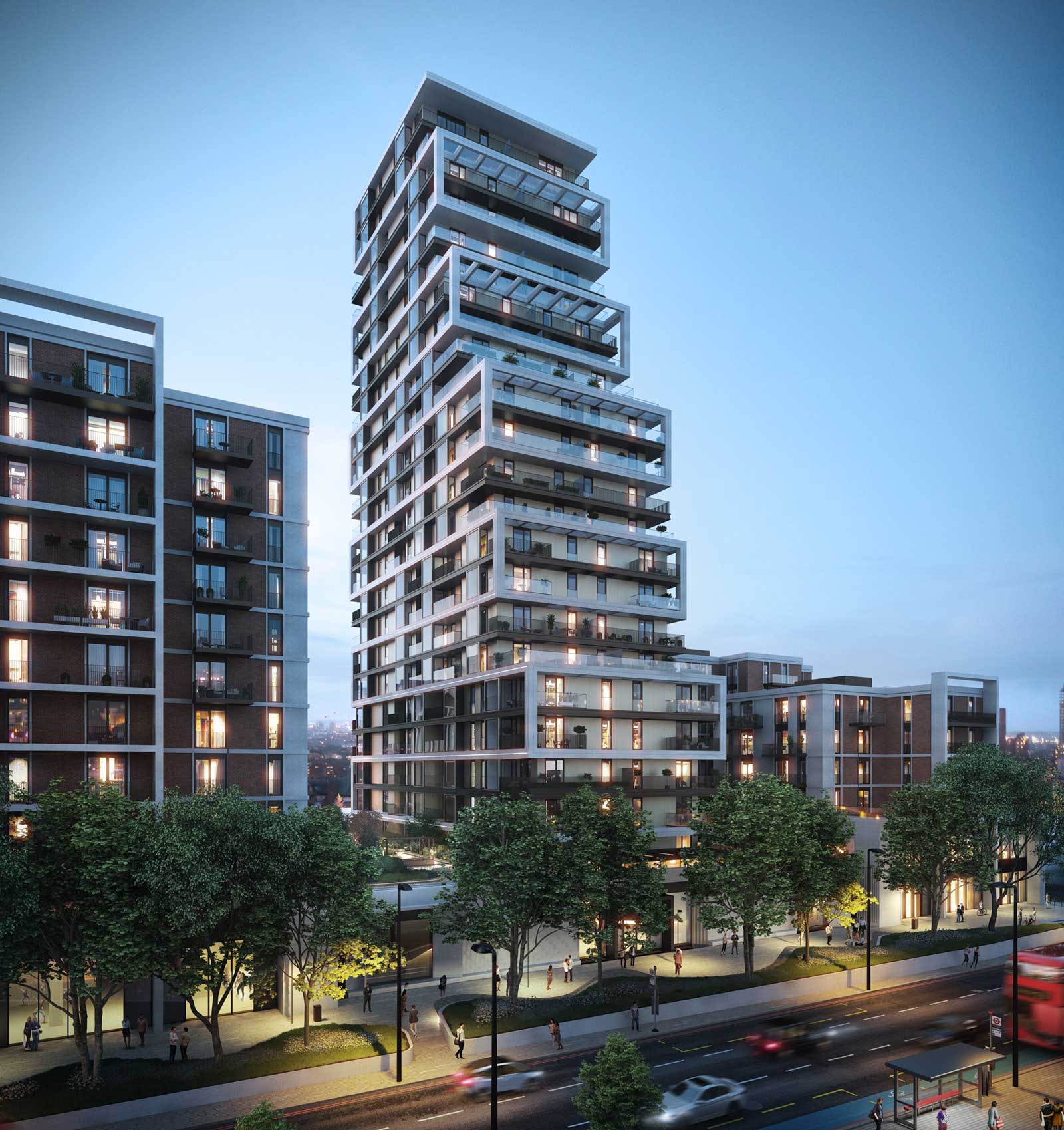 Singaporeans and real estate properties go well together like kaya toast and soft-boiled eggs.
Just ask any Uncle or Aunty how will they spend a million dollars today.
Chances are, they're most likely buy a condo unit or an HDB flat they can rent out or sell in the future.
For Singaporeans, owning an investment property is a motivation to extend long hours at work so they can enjoy the fruits of their labour once retirement kicks in.
However, achieving this dream becomes challenging.
Just this July, the government raised the stamp duty for additional properties.
This means the rate for a second residential property jumped from 7% to 12% while prices for subsequent properties increased from 10% to 15%.
Additionally, limits to home loan went down.
Banks used to cover mortgages of less than 30 years by up to 80% of value.
Today, it stands at 75%.
This means property buyers and investors have to pay a more substantial down payment because banks have to lend them 5% less than before.
These measures are so drastic and too painful, one commenter, Sean Spore says, "When the government introduced this additional ABSD for Singaporeans, I felt that I am not being appreciated being a citizen… after sacrificing years of NS and contributing to the economy… at the end we are paying almost the same tax as PR and almost close to foreigners, when buying a home. I am very disappointed."
(Source: Channel News Asia)
And if that's not enough, there's also the issue of local properties being expensive compared overseas.
The latest Consumer Sentiment Survey from Property Guru shows 88% of Singaporeans are unhappy with high property prices.
27% of the respondents believe condo prices will increase by over 10%.
Meanwhile, a quarter or 25% think prices for landed properties will rise at the same rate.
PropertyGuru's Chief Business Officer Lewis Ng says, "With buyers now having to fork out more cash up front, these recent moves made it more expensive to consider property as an investment option."
He adds, "Sellers looking forward to a market recover to sell their properties might feel some frustration as well, especially en bloc hopefuls who did not manage to see their sales go through before the measures."
Putting this into perspective, a 1,206 sq.ft. 3-room HDB flat in Yishun which costs SGD 680,000 (USD 492,655) is equivalent to 2 rental properties in Arizona or 4 condo units in Kuala Lumpur.
No wonder, more Singaporeans are spending their investments abroad -- specifically in the UK.
In fact, UK's Land Registry Overseas Company Ownership Data puts Singapore as among the top 10 countries which own properties in England and Wales.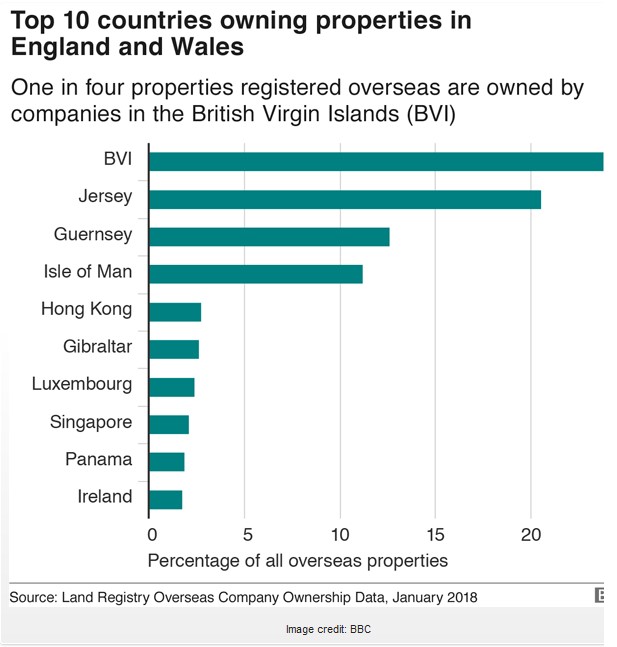 (Source: iCompareLoan.com)
The report also specifies that out of 42,680 properties owned by foreign companies, 44% were in London valued at £33.9 billion.
But what makes Singaporean investors attracted to the London property market?
Read on.
Why Is Today The Best Time To Invest In A London Property?
It seems like Brexit won't deter Singapore property investors from flocking to "The Old Smoke".
In a survey commissioned by real estate investment firm IP Global, 17% of Singaporeans prefer the UK as their investment destination.
One factor could be the strengthening of the Singaporean dollar against the British Pound by 9%.
This means UK properties are more affordable for Singaporean investors than in recent years.
Affordable investment opportunities coupled with rising house prices make London a definite destination right now.
In fact, property consultant JLL forecasts a 12.5% increase in house prices over the next 5 years.
That's 400% better than a UK average house price growth of 2.5% from 2018 to 2022.
This means a $10,000 investment could net a $1,250 profit or more.
For rental properties, JLL expects a 2.5% increase per annum from 2020 to 2022 period.
Plus, the arrival of Crossrail later this year will boost the value for the rental market.
Nick Whitten, JLL's head of research explains, "Crossrail will bring an additional 1.5 million people within a 45-minute journey time of London, making many areas far more commutable. That's going to have a big effect on rental demand in this areas."
Furthermore, demands for new homes will increase thanks to the capital's growing population.
According to the Office for National Statistics, the number of people living in London is set to reach 9.54 million by 2026, almost 9% more than in 2016.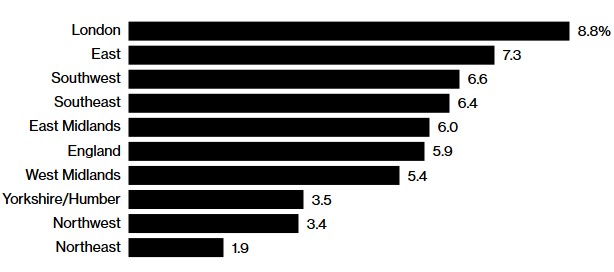 (Source: Bloomberg.com)
But while the red-hot UK property market is attracting investors like bees to honey, an under-the-radar property in Central London is turning into a prized real estate haven.
Battersea: London's Hidden Gem
Lying on the south bank of River Thames is Battersea -- home of London's Battersea Power Station.
This former power plant is turning into a major hub for business, leisure, and luxury for locals and foreigners alike. And once completed, it will be home to 4,300 residences, office spaces, boutiques, hotels, and schools.
What's more, Apple is moving its London headquarters to Battersea to accommodate its 1,400 employees.
This will make Apple the most significant office tenant in Battersea Power Station.
For investors who wish to capitalise on Battersea's booming real estate market, Coda Residences offers a blend of sophistication and affordability.
Just a stone's throw away from The Thames, this 130-home project is designed by award-winning architect Patel Taylor while designer Johnson Naylor took care of the interior. 
It features a 24-hour concierge service, a lounge area, secure underground car parking, cafe, private gardens, and access to dance studios and lessons at the Royal Academy of Dance located at the ground floor.   
After a hectic day in the city, residents can sit back, relax, and enjoy the view of the London skyline, Clapham Common or the nearby River Thames from the balcony.
Yet what's more amazing is how Coda Residences is currently selling below market value.
Imagine.
A typical project around Battersea costs £1,700 psf.
On the other hand, a single 788 sq. ft. in Coda Residences is only £750,000 or just £951 psf. 
This means you're getting a value-for-money deal while taking advantage of the rising rental and property prices around town.
Please click here for more details about this exciting investment opportunity.