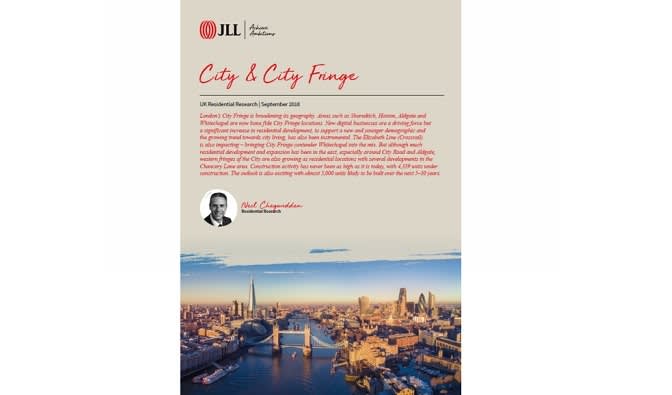 London's City Fringe is broadening its geography, with areas such as Shoreditch, Hoxton, Aldgate and Whitechapel now considered bona fide City Fringe locations. New digital businesses are a driving force but a significant increase in residential development, to support a new and younger demographic and the growing trend towards city living, has also been instrumental.
With much residential development and expansion to the east, especially around City Road and Aldgate, The Elizabeth Line (Crossrail) is also bringing City Fringe contender Whitechapel into the mix. Furthermore, western fringes of the City are also growing as residential locations, with several developments in the Chancery Lane area. Construction activity has never been as high as it is today, with 4,339 units under construction. The outlook is also exciting with almost 5,000 units likely to be built over the next 5-10 years.
Here is a sneak peek of what you will find inside.
CITY & CITY FRINGE
• Central City, although usually muted for development, has several schemes under construction

• Momentum is gaining along City Road with a number of developments nearing completion

• Whitechapel, situated on the new Elizabeth Line, will benefit from better connectivity to Canary Wharf, the City and West End

• More than 1,150 private units have been completed in Aldgate in the last 5 years

• Developments in the most central locations of the area can push above £2,000 psf

• The lettings market is very active, with over 600 new unit completions each year over the past four years, meaning plenty of developments to choose from.
And if you have any questions on this research or anything else that you'd like us to clarify, please feel free to get in touch with us directly at +6562203888