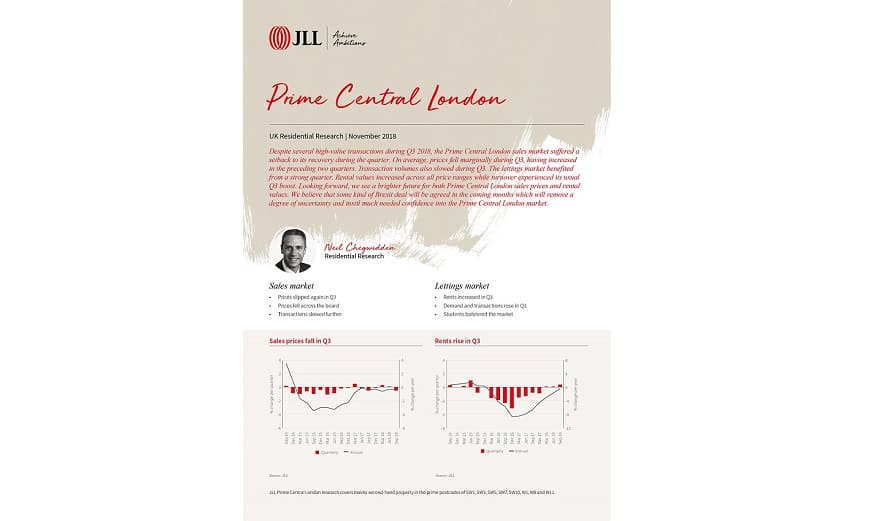 Despite several high-value transactions during Q3 2018, the Prime Central London sales market suffered a setback to its recovery during the quarter.
On average, prices fell marginally during Q3 having increased in the preceding two quarters and transaction volumes also slowed too. 
The lettings market benefited from a stronger quarter, if a little down on Q3 2017. Rental values increased across all price ranges while turnover experienced its usual Q3 boost. 
Looking forward, we expect a brighter future for both Prime Central London sales prices and rental values. We believe that some kind of Brexit deal will be agreed in the coming months which will remove a degree of uncertainty and instil much needed confidence into the Prime Central London market.
Key highlights include:
• Sales prices fall in Q3
• Transactions slowed further
• Rents rise in Q3
• Students bolster the market
If you have any questions on this research or anything else that you'd like us to clarify, please feel free to get in touch with us directly at +6562203888