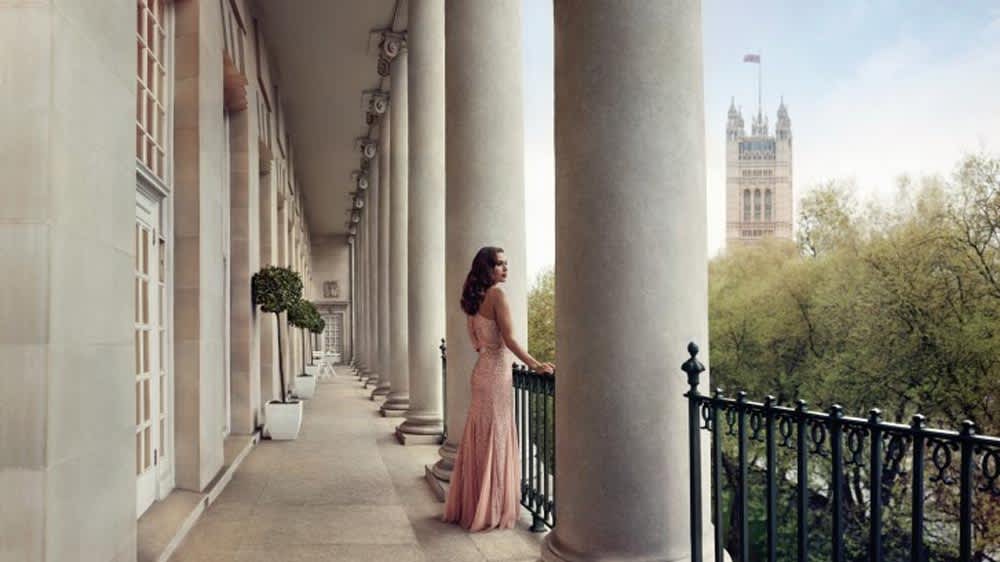 Once home to Britain's largest chemical manufacturer, this iconic 1920's building has transformed into one of London's luxury Grade II listed residential complex
In the world of real estate, few places around the world could compete against the allure and the potential returns of a London property. It's no wonder when overseas investors focus on the U.K. property market, most – if not all – almost always find their way in the streets of London.    
And despite the growing concerns over Brexit, market forecaster Jones Lang LaSalle (JLL) sees a steady price growth in prime central London over the next two years – with 1% price growth in 2019, 2.5% per annum in 2020, and 4% per annum in 2021. Investors may also expect rental prices to soar from 0.5% in 2019 to .5% in 2021.
One such area investors should focus on is Westminster – London's most prolific borough and the Capital's political epicenter.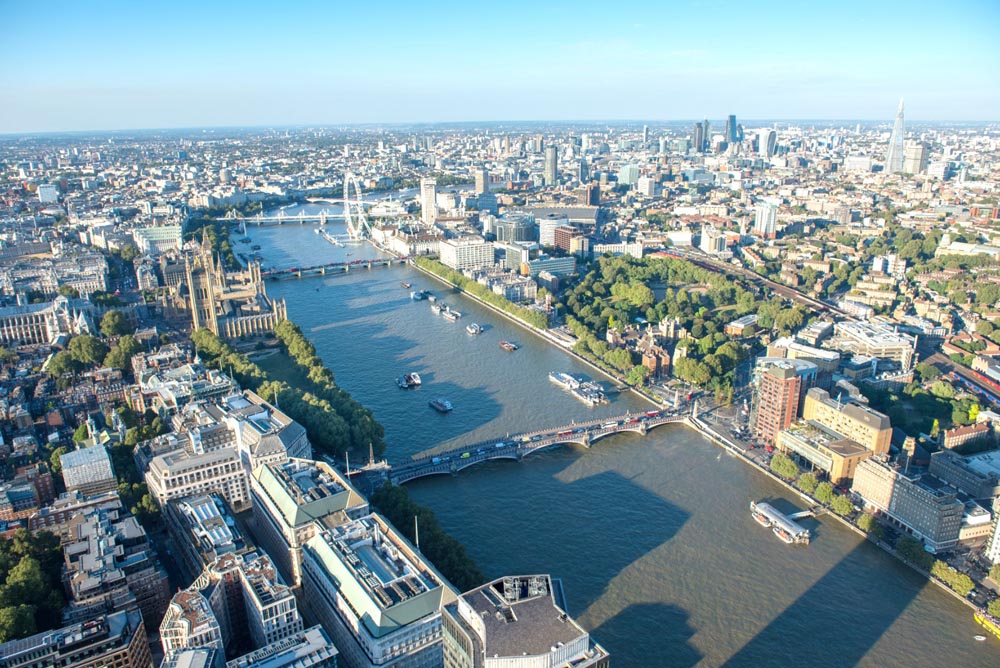 Westminster boasts many famous landmarks including the Palace of Westminster, Big Ben, Westminster Abbey, and the Houses of Palace.
What's more, living in Westminster puts you right at the doorstep of world-famous parks including Green Park, Hyde Park, St. James's Park, and Kensington Gardens.
The borough is also home to prestigious educational institutions including London School of Economics and University College London.
For travelers and business people who wish to explore the rest of London, Westminster is connected to the rest of the city with three underground stations namely Victoria, Westminster, and St. James' Park.
And with the recent £2bn regeneration scheme of nearby Victoria Station well underway, investors have more reasons to cash in on London's property market.
In a 2018 article, Home and Property reported that new flats in regenerating areas are "the best buy for the long term."
According to the report, sales prices of apartments in large regeneration projects have risen by an average of 17% per year between 2012 and 2016 – a stark contrast to non-regeneration schemes in inner London (source: Home and Property).
Plus, given that property prices in Westminster are set to rise by 31.9% by 2021 as per Barclay's latest research, future landlords may have the opportunity to see positive numbers from rental yields and capital growth.     
One such property investment is Millbank Residences along the River Thames. 
This latest project from St. Edward Homes Ltd. includes a collection of one, two, three, and four-bedroom apartments, and penthouses constructed in a beautifully restored 1920's building once home to the Imperial Chemical Industries.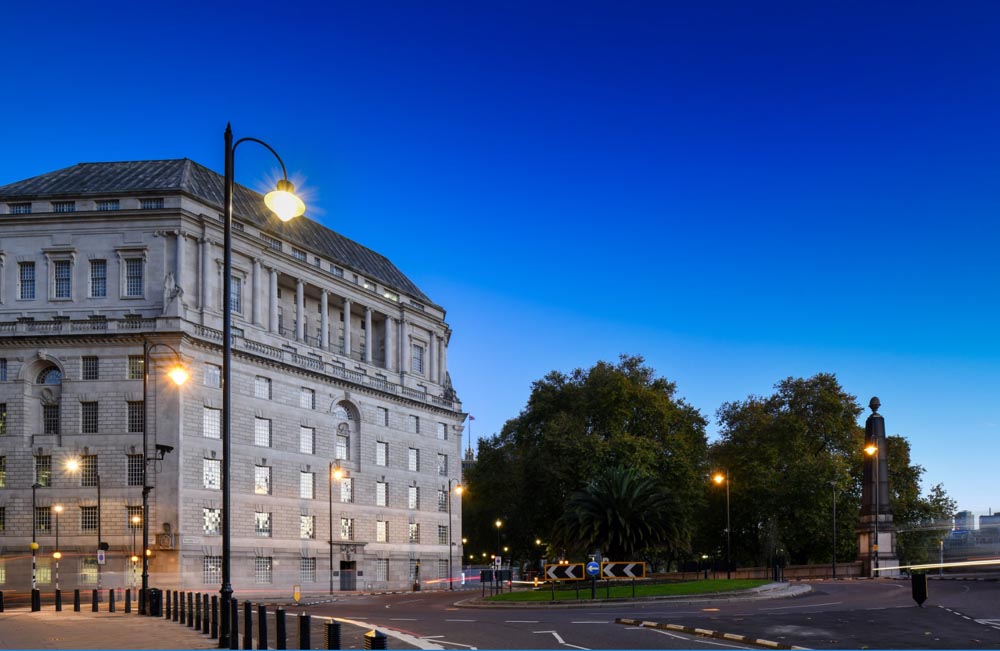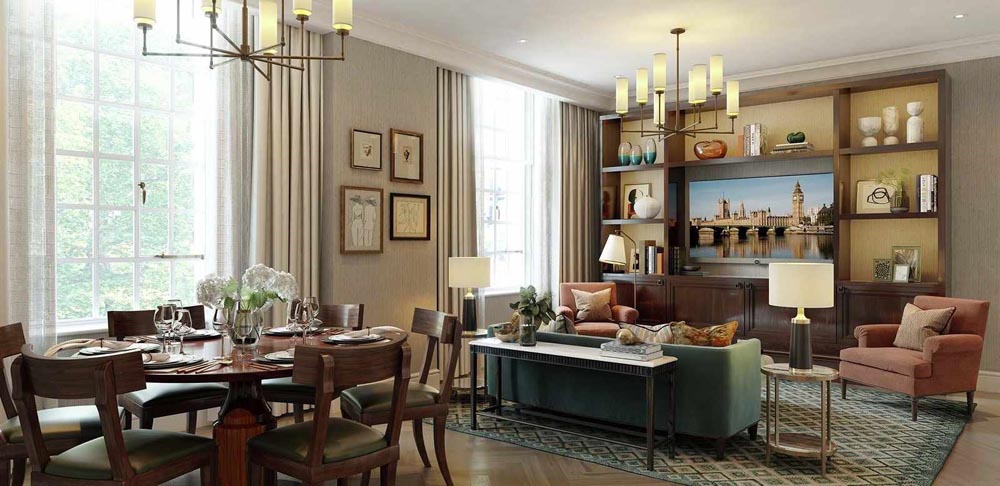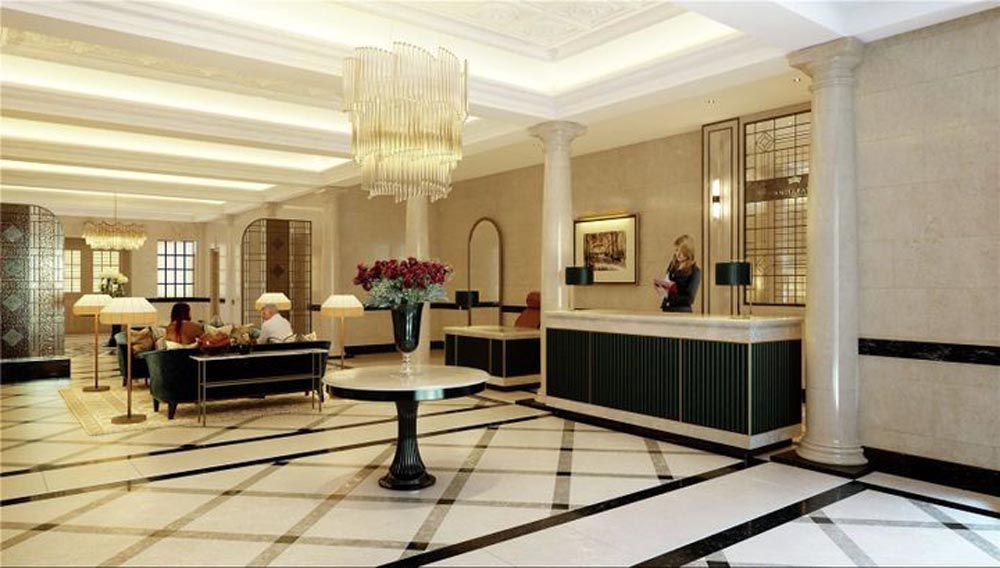 Millbank Residences features a landscaped inner courtyard, a 24-hour concierge, state-of-the-art gym, swimming pool with spa and treatment room, private cinema screening room, meeting rooms, and underground parking.
Stepping inside a Millbank Residence unit is like going back in time with a classical style which harkens back to the 1920s.
The interior features engineered painted entrance and internal doors with carpet floor finishes to bedrooms. 
Polished chrome door handles matches the engineered timber floor finishes to hallways, reception rooms, kitchens, and master bedroom lobby area.
The bedroom has a neutral palette finish and carpeted flooring for a relaxing ambiance. 
The unit comes with high-end Küppersbusch kitchen appliances, free-standing washer, space-saving recycling bins, stainless steel 1 1/2 bowl under mount sink and polished chrome mixer tap.
For safety and security, Millbank Residences installed a video entry system which residents can access via an individual apartment handset or screen.
There's also a 24-hour CCTV which helps monitor the entire building.
All units had smoke detectors and fitted with domestic sprinkler systems while apartment entrance doors feature multi-point locking, door restrictor, and spyhole.
Investors who wish to take on this opportunity are protected with a 999-year lease plus a 10-year build warranty.
Due to its prime location and SW1 address, expect this project to be filled out soon.
For more details about Millbank Residences, you may enquire here