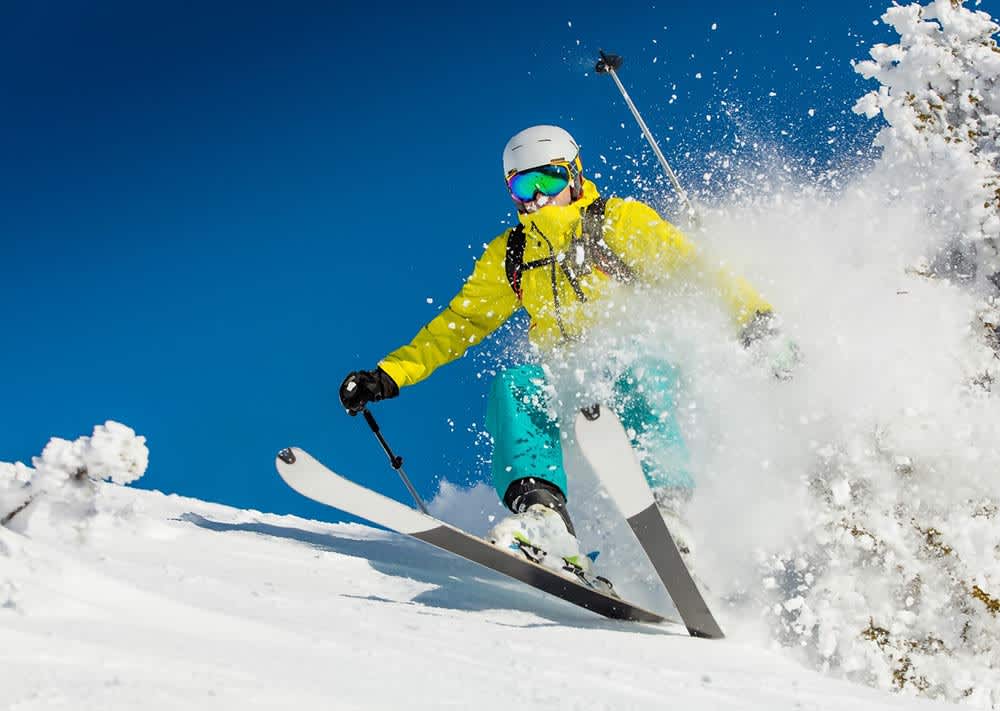 A gentle downhill run under sparkling blue skies, while the kids get one last snowboarding adventure in before lunch?
Maybe you prefer a little après-ski, kicking back with friends and enjoying a cocktail in one of the cosy bars or ski lodges after a long day out on the slopes?
Or is a round of golf or a day out cycling, fishing or horse-riding in the Hokkaido countryside in the warmer months more your style?
Most Singaporeans familiar with Japan probably know of the ski resort of Niseko but you may not be so familiar with all the year-round attractions it has to offer; or with the growing opportunities to invest and capitalise on the thriving tourist market there.
A booming year-round resort town with a perfect snow profile
The town of Niseko sits in the shadow of the iconic Mount Yotei, sometimes called the "Mount Fuji of Hokkaido" on account of its almost perfect conical shape.
It is a two-hour drive south-west of Sapporo, the main city in Hokkaido, Japan's north island.
Its "fixed" population is rather small - just a few thousand - but tourist numbers have swelled the annual numbers by hundreds of thousands (and growing) for many years now.
On the radars of skiers and snowboarders the world over, Niseko is well-known for high volumes of its fine powder snow (a whopping average of 14 metres of the stuff per season!) and world-class facilities.
It's been featured in the world's Top 10 ski resorts many times this millennium and is well established as a first-class, global ski resort. It's certainly one of the leaders in the Asia Pacific region when it comes to winter sports.
In fact, it's sometimes labelled the "Aspen of Asia"; or the "St. Moritz of Asia" if we're going even more upmarket.
Anne-Marie Sage, regional director of International Residential Asia Pacific at Jones Lang LaSalle, says:
"With facilities on par with the world's most famous ski resorts, rivalling Whistler, Aspen and the Swiss Alps, Niseko has become the playground for well-heeled Asian travellers. It's popular for many reasons, including its proximity and identical time zone."
It may surprise you, however, that in 2017 the summer season accounted for nearly half (48 percent) of the total yearly visitors.
The "green season" as it's known, from May to October is now challenging the "white season" (November to April) for occupation rates.
That's music to the ears of Niseko property investors.
Why is Niseko property in such high demand?
Japan is the world's third largest economy and is gearing up to host the Rugby World Cup later this year and the Olympics in 2020. It has recently made its policies more favourable to foreign investment and tourism.
In fact, it welcomed a record number of foreign tourists in 2018 (31 million), many of these repeat visitors. Japan hopes to hit 40 million arrivals by the end of 2020 and 60 million by 2030!
Compare that with 13.4 million visitors in 2014.
Niseko has benefited from this and from Hokkaido's growing reputation as a holiday destination with a difference.
Hokkaido's total international visitor numbers in 2017 topped six million for the first time; Niseko attracted around 10 percent of these visitors.
The shinkansen (bullet train) extension to Hakodate in 2016 means that Sapporo can be accessed from Tokyo in four hours now.
Plans to extend the line again to Niseko and Sapporo by 2031 is more good news for the area and, if Sapporo wins the 2026 Winter Olympics bid, there's a chance this date could be brought forward.
A new highway is also being constructed, connecting Sapporo to the Niseko area. This will cut driving time from two hours to one hour 15 minutes.
Other infrastructure projects are testament to an increasing spotlight falling on the Sapporo-Niseko area.
Direct flights from almost 20 different destinations have also helped the cause.
Eight cities in mainland China now fly direct to Hokkaido and the recent announcement of direct flights from Sydney and Helsinki to Sapporo point to the growing worldwide profile of the area.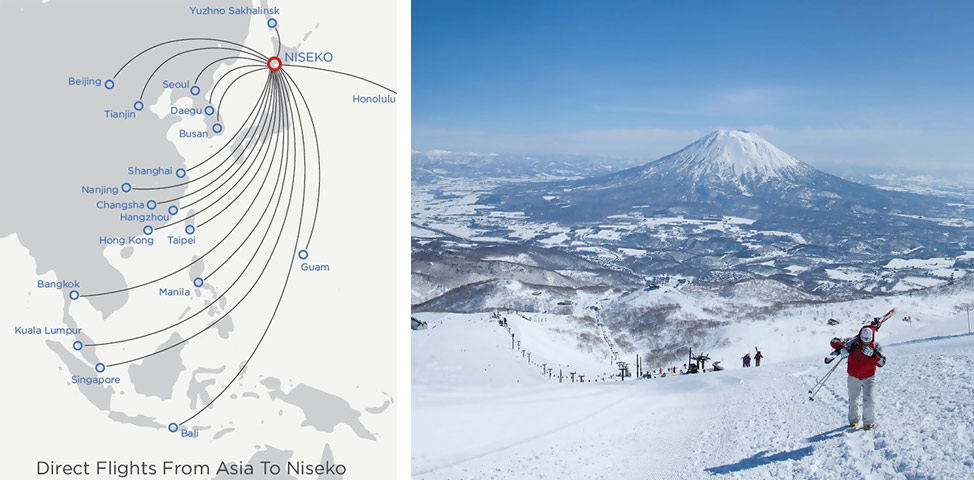 The region of course benefits greatly from its proximity to the population hubs of Asia; in particular China, South Korea, Taiwan, Hong Kong, Thailand, and Singapore, which account for the highest number of foreign tourists.
And with these growing tourist numbers, so the demand for accommodation has increased.
Since 2011, the number of accumulated accommodation guests in Niseko has grown by a healthy compound annual growth rate (CAGR) of 23.5 percent, making it one of the fastest-growing tourist destination in Japan.
This has provided a huge boost to the hotel industry, with luxury hotel brands like Park Hyatt, Hilton, and Ritz Carlton already established or involved in developments there, along with many other local and international chains.
Led by hospitality, the residential real estate market has also received a significant boost, especially in the $500,000 - $1.2 million bracket.
And the trend is set to increase, with the Japanese tourism authorities encouraging international tourists to venture far beyond the traditional routes.
This all makes Niseko a very attractive proposition for Singaporeans looking for investment opportunities.
Properties offering affordable, stylish alpine homes like Snow Dog Village, which opened its doors in 2017, provide an opportunity to claim a part of one of the most attractive year-round resorts in East Asia.
Such properties can become a holiday "home from home" for many years and also provide handsome rental returns…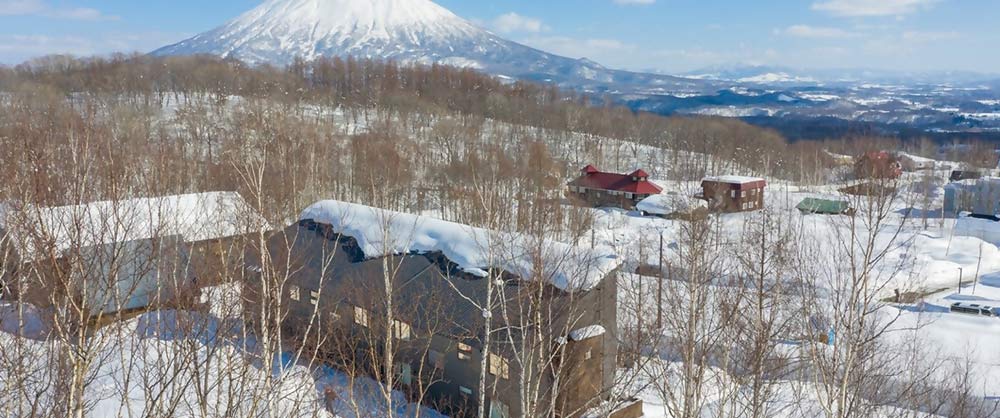 Photo: Snow Dog Village, Niseko
Projected returns on Niseko properties
As well as its growing reputation and convenience of access, Niseko has benefited from the freehold ownership policy of the Japanese government (unlike many countries in Asia), as well as a lower Japanese Yen and high capital gains. 
And, with occupation rates for Niseko properties so encouraging, investors can expect very health returns.
For instance, the projected returns on one bed and studios for the aforementioned Snow Dog Village in 2018/2019 are 3.1 to 4.2 percent per annum. For two bedroom apartments, the returns are projected to be 5.3 percent.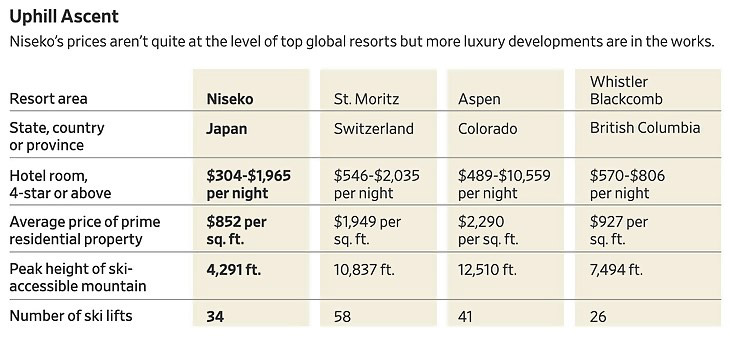 Source: www.snowdogvillage.com
Since 2011, prices in Niseko have risen 10 percent per year and yields have consistently been in the three percent to six percent bracket.
The average selling price of condominiums grew 12.5 percent in 2017 and the built-up price for condos in Niseko has soared 25 percent in a single year. 
In Kutchan, a small town near Niseko, commercial land rose 36 percent and residential land prices rose by 33 percent.
Time to grab a piece of this jewel?
There's never been a better time to invest in Japan - and Niseko is the jewel in the crown of the north island of Hokkaido.
As the established ski resort matures into a year-round attraction and a gateway to much of what Hokkaido offers summer travellers too, the upward trends in tourism and property are showing signs of gathering pace.
We should see the Japanese government's investment in the extension of the shinkansen as a particularly positive sign that this is an expanding area.
Clearly, there's a window of opportunity here for canny Singaporean investors to put their name on a piece of this jewel.
However, bear in mind that investing in Japan is still investing in a foreign country. This creates some unique challenges that most Singaporean investors will need professional advice on before committing.
For more details about this investment opportunity, you may attend JLL's seminar in Singapore or contact JLL International Residential directly at +65 6220 3888 / internationalresi@ap.jll.com.
Details:
Property Seminar: The Evolution of a Ski Market. Niseko, Hokkaido Residential Market Update
27th -28th April 2019 (Saturday & Sunday), 4.30 pm daily