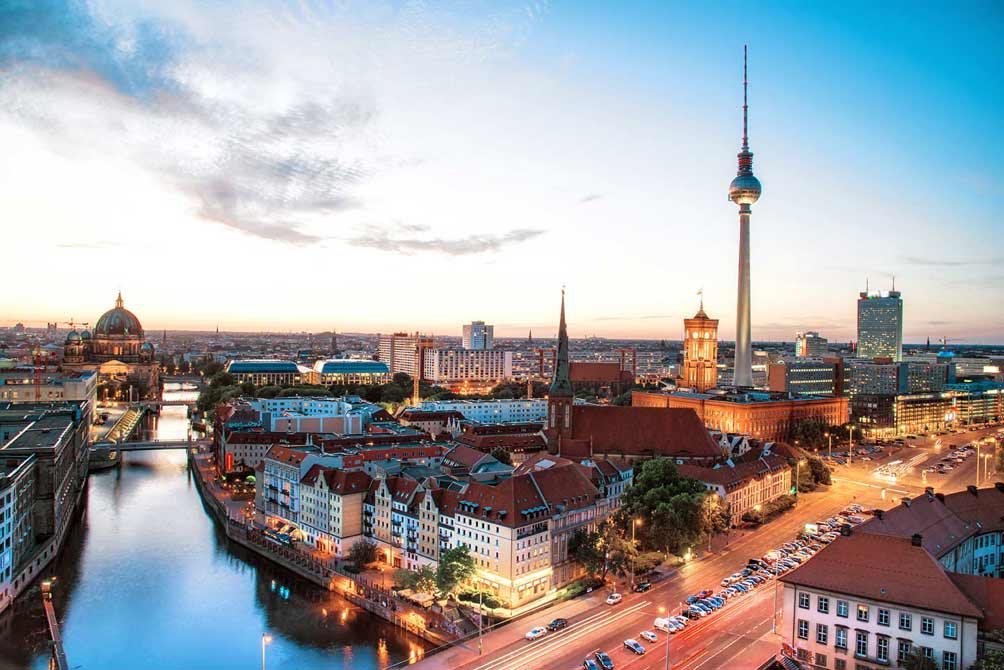 Alexanderplatz, Berlin, Germany
On every investor's short-list of the globe's safest harbors for capital is Germany, renowned for its steady local and national governance, strong property rights, low national debt, trading surpluses and solid economy. In prudently diversifying an investment portfolio, exposure to Germany is always a front-running option.
Of course, even buying German property involves some measure of risk, and challenges on the path the profitability.
Moreover, due to German capital gains taxes that expire after a 10-year hold after purchase, a long-term investment is advised.  And the "low-hanging" fruit days are over in Germany—housing prices in many German cities are up 80% from the Global Financial Crisis of 2008. Germans and the world have recognized the strengths of Teutonic property.
That said, housing has been and promises to be among the most-secure and profitable pathways to profit for offshore investors in Germany, most notably in Berlin and Frankfurt.
Tight Housing
Despite the rising prices, the housing supply in Germany remains constrained by regulations and local property rules, as is common in developed nations. 
Indeed, German Chancellor Angela Merkel, facing reelection, recently said that the nation urgently needs 1.5 million additional units, but redress is hardly certain.
Homeownership rates in Germany are below European averages, a legacy of Germany's past, and the history of East Germany.  In general, Germans may migrate into higher homeownership rates in the years ahead, another positive for housing markets.
Berlin, the nation's capital and largest city, is at the epicenter of the new Germany, attracting professionals, tech-businesses and start-ups, and favored by a growing population—a far different picture than one of an "aging Europe." 
Through 2030, Berlin population is projected to grow at 3% annually, outstripping new housing supply—indeed, in the last year 50,000 people moved into Berlin, but only 9,046 housing units were built.
Wages are rising. With scant vacant housing, average apartments in Berlin sell for about S$3060 per square meter, and are rising annually.
Foreign Investors
For investors moving to Germany for work or to live, the German financial system is remarkable in that lenders will finance up to 100% of house or condo purchase price.
But for investors who stay offshore, lenders will finance only up 60%, thus requiring a 40% down-payment from foreigners. That results in a long-term tie-up of a substantial chunk of capital.
Also, one of the challenges in Germany is that income made from letting any German property is subject to 14% to 45% income tax. However, mortgage interest, management fees and any value depreciation are all tax-deductible.
Also, German banks are known for thoroughness in documenting income and to whom they are lending.
Still a Buyer's Market?
Despite recent appreciation, Berlin remains one of the world's more-affordable global business centers. The total costs of renting office and living space in Berlin posted at $31,100 per employee per year, against $111,900 in New York, $108,200 in Hong Kong and $95,900 in London, according to a recent survey by a major property-brokerage. For a multi-national corporation seeking a European regional operation headquarters, Berlin is a natural choice, and will remain so for the foreseeable future.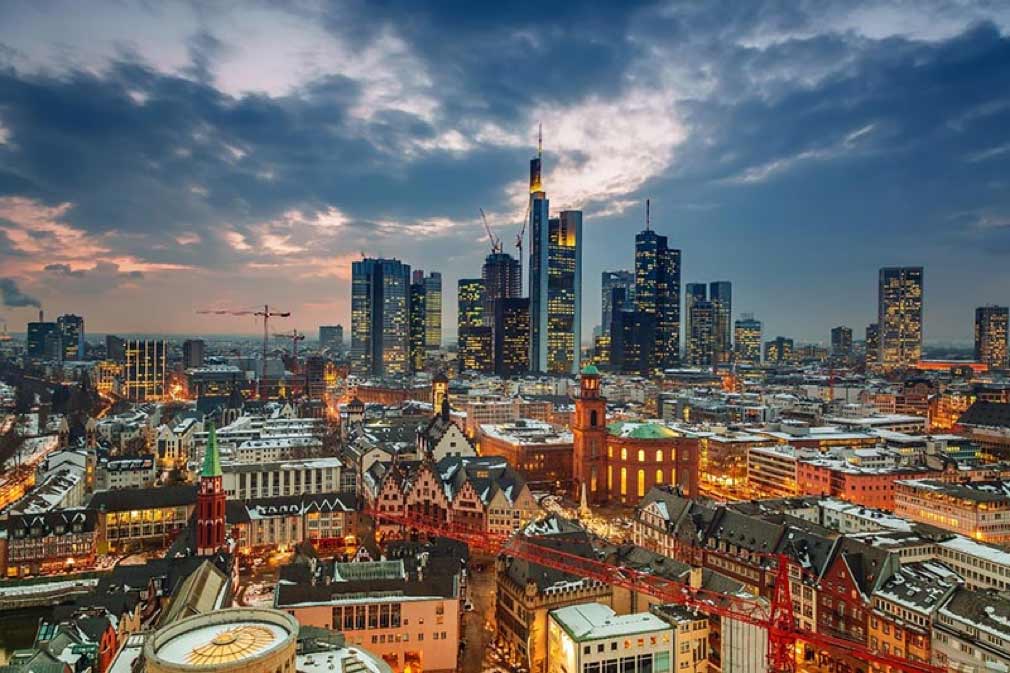 Frankfurt is Germany's financial center, home to the nation's stock and bond exchanges, and its growing financial technology, or "fintech" sector.
Some investors speculate that Frankfurt, home to the European Central Bank and such commercial bank giants as Deutsche Bank, will attract new professional migrants if London recedes as a global financial capital, due to the "Brexit, or Great Britain's departure from the European Union.
With about 736,000 residents, Frankfurt has a housing shortage of about 50,000 units, and a very tight residential vacancy rate of 1.5%. Apartments in Frankfurt sell for about S$2,700 per square meter, and prices rise annually. Like Berlin, Frankfurt is much less expensive than most other global cities.
Berlin and Frankfurt, with relatively inexpensive housing and business rental costs, yet with First World amenities, and growing economies and populations, present peerless opportunities for security and appreciation to global investors.
Buying an apartment in Germany
1. You decide to buy a property in Berlin with a price tag of €1 million.
- You will need to pay €60,000 in real estate transfer tax and a Notary and registration fee of about €15,000.  Thereafter you can expect to pay a small amount in property tax.
- Buyers brokerage commission anywhere from 3-7%
- Legal fees of 1%
2. If you remain offshore from Germany, you will have to put a 40% down-payment, or in the case of the €1 million property, €400,000 down.
3. In general, letting fees include a one-off payment of 1.5 times a property's monthly rent to find a tenant and a monthly management fee of around €20.
4. Income made from letting German property is subject to 14% to 45% income tax, but mortgage interest, management fees and any value depreciation are tax deductible.
5. Importantly, no capital gains tax is payable if you hold a German property for more than 10 years. Thus, buying for the long-term becomes the desirable option for German real estate—and a prudent course, as the prospects are so favorable for Berlin and Frankfurt residential properties.
For further information contact JLL International Residential directly at +65 6220 3888 or internationalresi@ap.jll.com 
Why Germany? The destination of choice for Singaporean investors