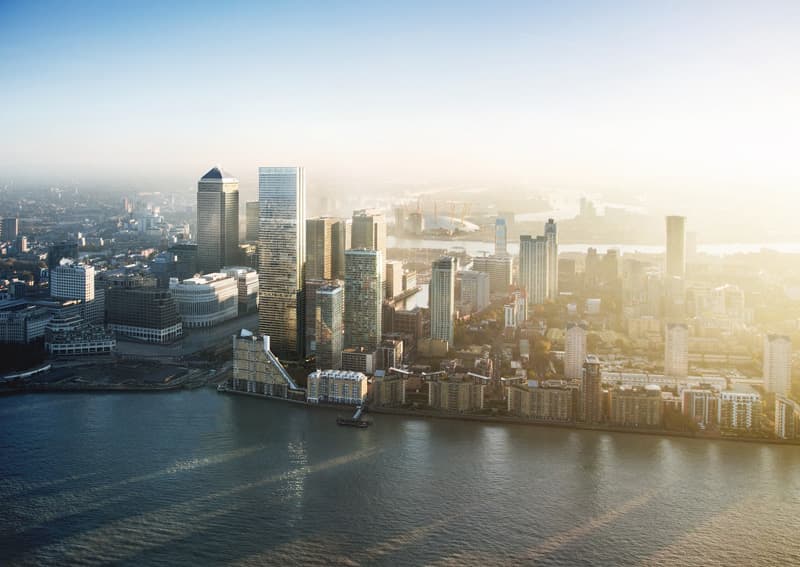 You might say that Singaporeans have a love affair with London.
Almost all of us are familiar with Big Ben, the London Eye, Tower Bridge, and other famous landmarks lining the River Thames.
It's part of the reason why the UK's Land Registry reports that investors from Singapore are among the top 10 buyers in London, accounting for over 20 percent of all overseas buyers in the city.
The famed London culture, educational facilities and lifestyle benefits are part of the attraction; and it can also make great financial sense.
London represents an opportunity to invest in a high-profile, stable economy where homes are becoming more affordable and the number of people looking for rental properties is climbing.
Now there's an opportunity to experience London's beautiful river panoramas up close from one of the most exciting residential and investment spots in the city…
Canary Wharf: A prized location with a growing reputation…

Photo: view west
Previously known as the "docklands" area and more recently considered a financial hub of London, growing numbers of international and local residents are calling Canary Wharf "home".
The area has been a focus of residential development activity in recent years, with 5,426 units presently under construction.
As Londoners increasingly embrace the east of the city, most analysts see Canary Wharf as a residential hotspot.
It's within walking distance to thousands of offices and just a 15-minute journey into the City of London.
City airport is just a few kilometres to the east and, with the Crossrail network connecting Canary Wharf very soon, Heathrow will be less than half an hour away.

Photo: 1: Crossrail Station, Canary Wharf; 2: South Quay Foot Bridge, South Dock; 3: Docklands Light Railway, South Dock
With so many high-profile developments in Canary Wharf, an array of top-class restaurants, riverside bars, cafés, and nightlife have followed. There's also a surprising amount of green space.
For Singaporean parents looking to send their children to study in the UK, the proximity of Canary Wharf to several top universities, including Imperial College, UCL, LSE and King's College is also a welcome attraction.
The excellent transport links, riverside location, affordable prices, and rental opportunities make Canary Wharf a fascinating option for Singaporeans looking for their own piece of London.
Why invest in Canary Wharf?
Apart from the location and lifestyle factors already mentioned, Canary Wharf is a prized location for developers and investors alike.
Residential prices are expected to increase 19 percent by 2023 and the projected rental yields are 4.5 percent.
Both price and rental growth are expected to remain strong - higher than the Central London average over the next five years.

Source: JLL, UK Residential Research | May 2019
Over 100,000 people are employed at Canary Wharf, a number that is expected to double over the next decade. (source)
This provides a natural rental market for property owners, as many London-based professionals now consider renting as the norm.
Canary Wharf is one of the largest employers of bankers and financial, legal and media executives in Europe, with salaries well above London average.
This makes it an affluent area attractive to both renters and investors.
Stunning views from an established name in Canary Wharf developments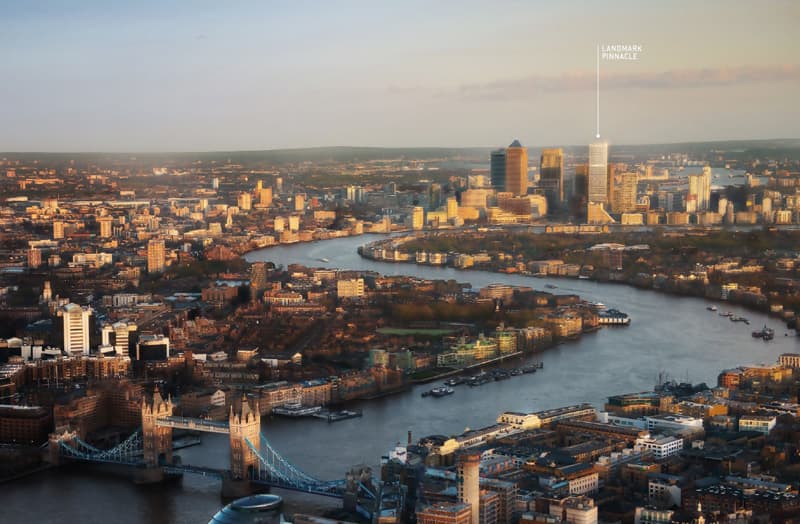 Photo: view across the Thames from Southwark
Landmark Pinnacle is an eye-catching tower of glass and stainless steel reflecting the iconic London skyline from Canary Wharf.
This new development will become one of the tallest residential buildings in the UK, rising to 239 metres and housing an amazing 75 floors.
It sits directly adjacent to the Landmark West and Landmark East buildings, which were completed in 2009 and 2010 respectively.
These buildings are the most popular for rental in Canary Wharf, with strong yields and resale performance.
This is testament to the strength of the Landmark property brand and should instil great confidence in investors.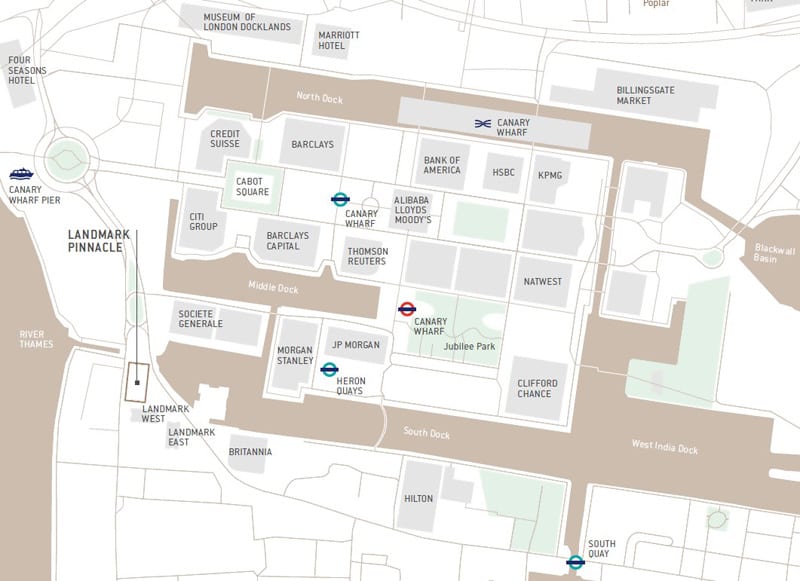 Landmark Pinnacle was designed by world-renowned architects, Squire & Partners, responsible for iconic buildings across the UK, Europe, North America, Africa, and Asia.
With its impressive height and 360-degree views, this high-profile development was recently featured in The Telegraph article 28 incredible skyscrapers of the future.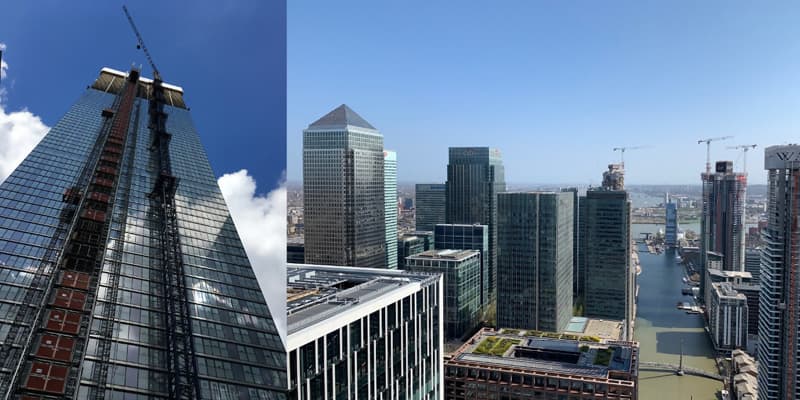 Squire & Partners purposely designed the building to maximize natural daylight and to take advantage of the stunning views afforded by the 750 apartments at all levels of the building.
Such views are normally only achieved from an aircraft!
Landmark Pinnacle also provides a complete package of elite-level amenities and facilities, including a cinema room and an internal play garden for children. You can even work out at the highest gym in London.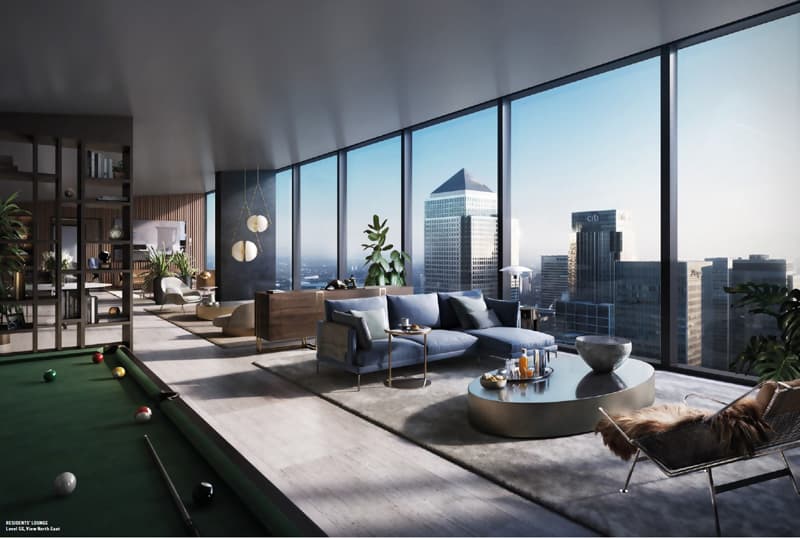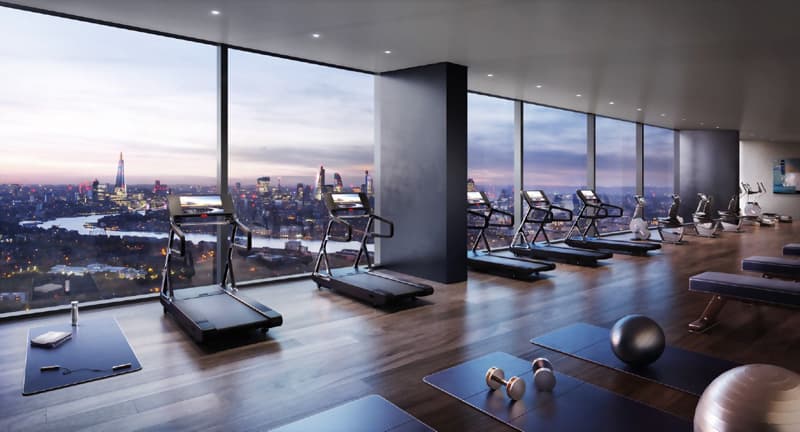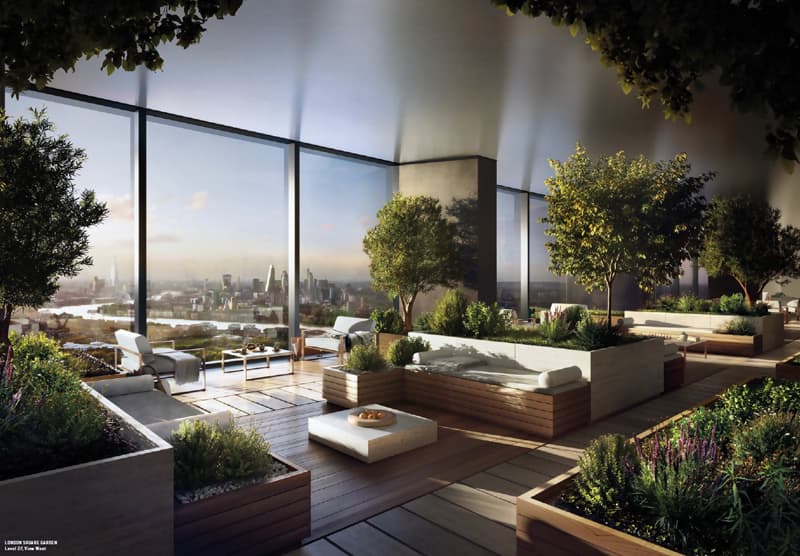 Find out the details at the first Landmark Pinnacle launch in Singapore!
To find out more, join us on July 27th or 28th at the St Regis Hotel.
Whether you're an experienced investor or you're looking to invest overseas for the first time, we'll walk you through what's involved; and our property specialists can answer all your questions about this fantastic new development.
DATE: 27th & 28th of July 2019
TIME: 11am – 7pm
LOCATION: St Regis Hotel (Diplomat Room)
Register HERE and see you there!
Canary Wharf, UK Residential Research, May 2019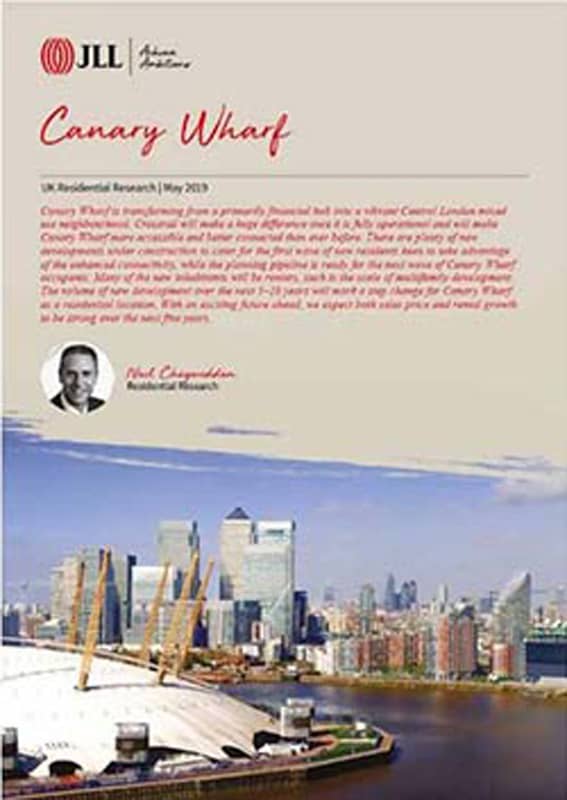 Landmark Pinnacle Brochure