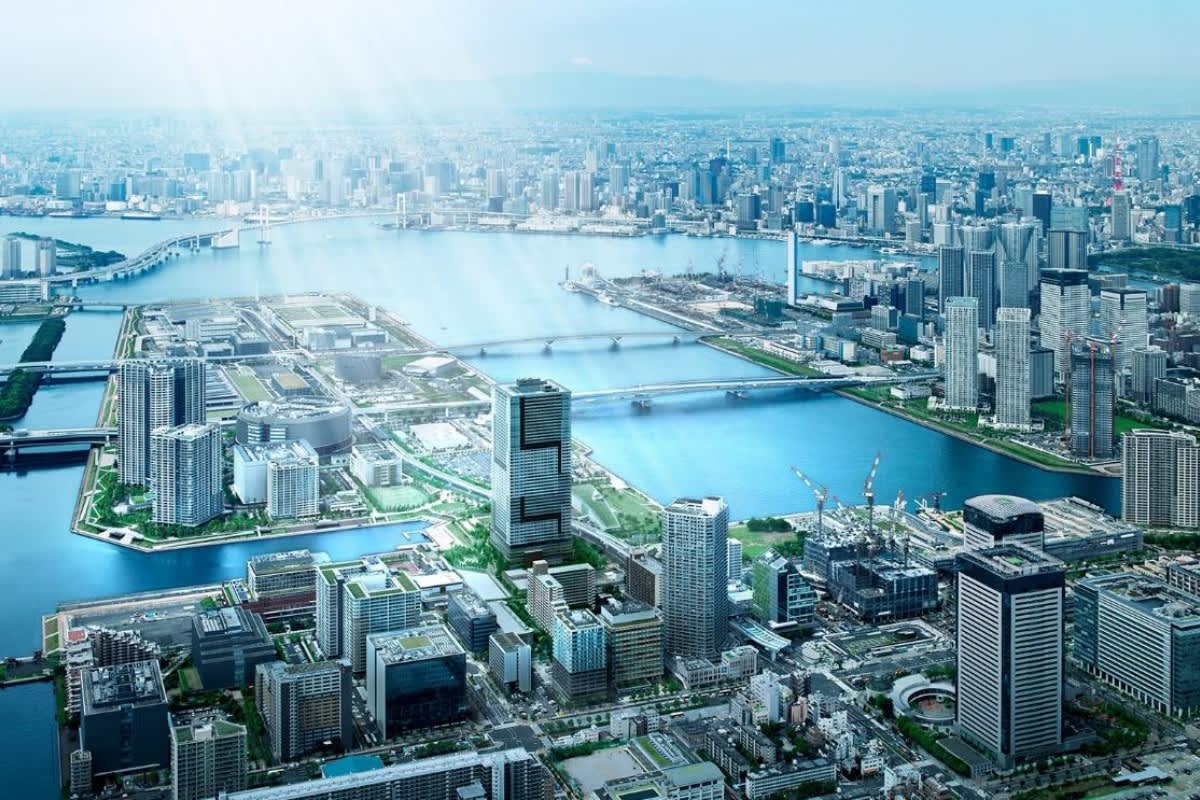 Tokyu Land is bringing more than 1,100 apartments and residential amenities to Tokyo's inner-city island.
Tokyo 2020
The eyes of the world will be on Tokyo in 2020 when the Olympic Games bring an expected 40 million visitors and huge media interest to Japan's capital.
For overseas property investors, the extensive urban redevelopment spurred on by the events and foreigner-friendly economic reforms have opened up the world's third largest economy like never before.
Excellent business facilities and infrastructure and simplified tax, visa and ownership regulations are making Tokyo a competitive alternative to other global cities for real estate investment.
Demand for property in Tokyo is at an all-time high – not only from overseas buyers, but also due to the increasing domestic migration of professionals and students into the capital.
Developers are striving to meet this demand with a steady supply of projects entering the markets in desirable locations.
While Tokyo's "once-in-a-century" regeneration is primarily focused on the central business districts, there's also heavy investment in improving infrastructure and amenities in outlying wards.
This includes new commercial and residential developments on Toyosu, a man-made island in Tokyo Bay that's home of one of Tokyo's largest shopping malls and the world's largest fish market.
Shop and play by the bay
Toyosu was purpose-built in the 1930s as a residential, retail and recreation district in East Tokyo. Home of the first 7-Eleven convenience store in Japan, the reclaimed island has always been a popular excursion for Tokyoites.
Today, it attracts visitors from all over Japan and further afield with some of the capital's best shopping and family-friendly entertainment, set against the tranquil backdrop of Tokyo Bay.
Since October 2018, Toyosu has been the new home of the former Tsukiji fish market – now called Toyosu Market and almost twice the size of its predecessor. Customers and interested onlookers can attend the lively bidding sessions for fresh fish, seafood and fruit and vegetables across three connected buildings. These also include a retail area with more than 70 stores and restaurants serving the freshest catches.
Nearby LaLaPort shopping mall has been a popular haunt for retail therapy since the 1980s, featuring more than 200 stores including Banana Republic, Gap, a Disney Store and a Pokemon Center. There are also diverse eateries, a cinema and the Kidzania theme park, where children can play grown-up and gain experience of various professions including pilot, doctor and chef.
Other family-friendly attractions in Toyosu include the educational Gas Science Museum and Planets virtual reality experience, while local parks offer plenty of wide open spaces for sports, picnics and barbecues along the waterfront.
Well-connected property
Toyosu Station offers easy access to the rest of Tokyo via the Metro Yamanote Line and elevated Yurikamome train, departing every few minutes.
Tokyo's central wards can be reached in less than 10 minutes, soon to be made even faster when the Bus Rapid Transit (BRT) service begins by 2022. Haneda Airport can be reached in 45 minutes on the Metro or 40 minutes by limousine bus, while the Tokyo Water Bus offers a scenic alternative for travelling between Odaiba and Asakusa.
Residential property in Toyosu consists of limited apartments and condominiums. The newest to launch on the overseas property markets is Branz Tower Toyosu, a residential precinct more than 250,000 square feet in size that includes a supermarket, child care center and green space, dominated by a 48-story tower.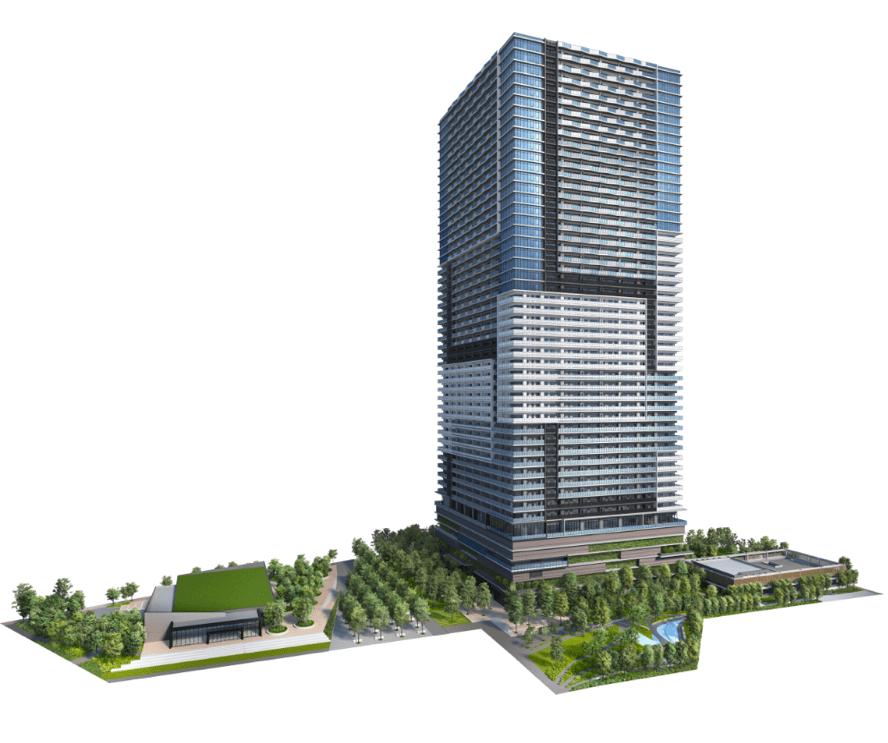 Branz Tower itself will be a new landmark of the island, designed by architect Shuji Okumura to resemble a sturdy tree of white and glass. The nature theme continues inside with cherry, cypress and maple palettes for bedrooms and water features setting the mood for relaxation at the end of a busy day.
The tower will include a choice of one, two or three-bedroom apartments ranging from 467 to 2,367 square feet.
Residents can also access exclusive amenities including a Sky View Lounge, recreation room, co-working areas and fitness facilities, with a concierge service available in the lobby to take care of requests.
A total of 1,152 apartments are available at Branz Tower Toyosu, which is expected to complete construction by October 2021.