More than three years after the landmark 'Brexit' vote, the United Kingdom officially left the European Union on Friday, January 31 with a favorable deal.
While the long-term impact on the UK economy will have to wait to be seen, the short term is looking more positive than at any time since the 2016 referendum.
The UK property markets were among those hit hardest by Brexit uncertainty. With investors being uncertain what the future held, house prices, foreign investment and development activity underperformed.
Now that Brexit has gone through, following a general election in December that secured Conservative leadership for another five years, the outlook for investors is more positive.
The Brexit boost has already been observed with the strengthening of the pound and Prime Central London property sales picking up at the end of 2019, according to data from Jones Lang LaSalle (JLL). Improvements in employment and real wage growth will help reaffirm investor confidence further in the year ahead.
David Rea, chief economist for EMEA at JLL, said
"There's certainly been an improvement in sentiment among investors since the election late last year. After volumes dropped in 2019, we expect investment to rebound in 2020, particularly from overseas investors who are keen to exploit London's yield arbitrage over other major European cities."
Bright New Decade
Even before the Brexit agreement was signed, January saw a notable rise in UK real estate transactions compared to the same time last year, as home buyers and investors sought to secure properties at current price levels before the anticipated growth spurt.
Supply also increased as more sellers put their properties on the market, with an increase in new housing starts also expected.
JLL forecasts moderate growth across all regions of the UK for most of 2020 as investors and developers bide their time watching the markets cautiously.
Growth is expected to accelerate in the final months of the year as the more positive investment climate becomes clear and the UK negotiates its new trade agreement with Europe, bringing an end to the era of uncertainty.
Once the nature of the UK's future relationship with the EU and other territories becomes clear, JLL predicts house prices to grow from 1% per annum in 2020 to 4% in 2022.
More than 1.3 million transactions per year are expected by 2022, the slower recovery in development activity maintaining high demand.
With Britain's urban population set to increase by 2.5 million over the next four years, demand will be highest in towns and cities, particularly for student and multifamily homes. Other trends expected to characterize the decade are high demand for affordable housing, rental properties as people delay starting families until later in life, and elderly housing, with a quarter of the population being age over 65 by 2030.
Fastest Growing Regions
Most areas of the UK are set to benefit from the newfound Brexit certainty, some more than others.
Besides investment favorite London, the strongest performing regions are expected to be cities in the East of England, Yorkshire & The Humber and North West England, the comparative affordability of these regions offering more room for growth.
London's recovery will be strengthened by the capital's expanding digital sectors and its ability to nurture talent, as the home of more high-ranking universities than any other city in the world.
With population growth of 100,000 annually, demand is consistently high for London property, particularly in the historic neighborhoods of Prime Central London and areas around Crossrail stations, London's new high-speed rail service that's currently scheduled to begin in 2021.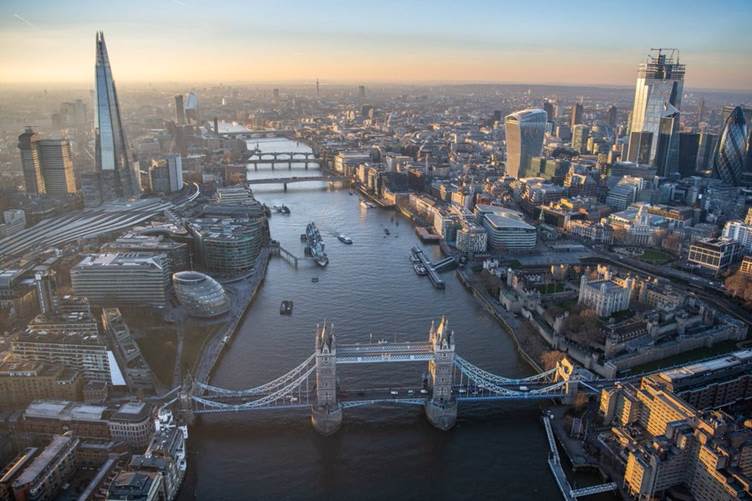 The Prime Central London property markets are the most expensive in the UK, but also offer some of the most lucrative investment opportunities, with strong performance in Q4 2019.
JLL expects this fresh momentum to continue through 2020 as buyers and sellers return to a more liberated market. The Prime Central London lettings market also recorded its highest annual rental growth for seven years, due to the high demand for well-connected property in the capital.