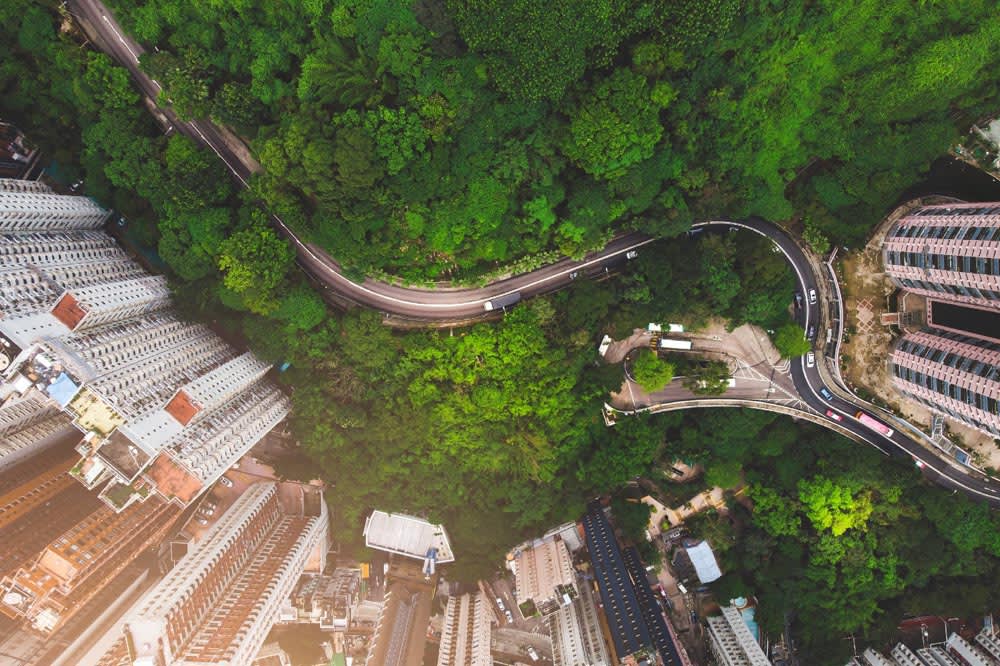 Unchecked climate change is one of the most disruptive socioeconomic forces threatening to upturn the way we live our lives.
Real estate is transforming to meet upcoming challenges, and this presents an opportunity for forward-looking investors to future proof their portfolio.
JLL is a global leader in real estate management and consultancy services and a long-running proponent of investing in sustainable buildings. It hosted a webinar on April 9 to shed more light on investing in green, sustainable homes.
Energy efficiency standards for homes
According to Kimberley Markiewicz, senior analyst at JLL's UK Living Research team, energy demand from households in the UK account for 30% of the country's total energy use.
"Due to the environmental impact of homes, and considering climate change and our finite resources, many governments around the world have passed legislation to mitigate the impact of climate change going forward," she says.
In the UK, this comes from the government's commitment to ambitious energy efficiency standards for all residential homes, as well as net zero standards within the next 30 years. A net zero building is one that produces an equal amount of energy that it consumes over the course of a period.
"In order to meet this target, all new residential buildings must operate at net zero by 2030, and the government is pushing to ensure that all existing homes become net zero by 2050 in the country," says Markiewicz. She adds that rental laws will also be gradually tightened so that only the most energy efficient homes will be allowed to be rented out.
Reaping the benefits today
For investors, the benefits of capitalising on green homes don't have to be reaped in 30 years, but instead can be realised in the short-term due to changing demands from tenants.
According to Markiewicz, about 63% of surveyed would-be home buyers want to purchase a more environmentally friendly home, and 82% of this group say that they are willing to pay more to own one.
''The resale value of green homes is also higher than conventionally constructed ones. Real estate studies in Texas in the USA found that homes built to the state's Leadership in Energy and Environmental Design standards were worth up to 8% more than the resale price of an average home in the state'', says Markiewicz.
She also says that tenant retention is higher in sustainably built homes compared to those not built to such standards. An increasing number of tenants prioritise factors such as air quality, ample daylight, thermal comfort, sustainable materials, and other health and wellness factors when they make purchase or renting decisions.
"Studies show that houses which do not exhibit these factors tend to see their values drop by up to 15% in the UK, since more than half of new home buyers and renters consider air quality when deciding where to live," she says.
Future proof your investments
Investing in green homes can be one way to future proof property investments.
Among new residential projects, buyers are more willing to pay more for access to a home with more natural light, clean air, and green spaces, says Markiewicz.
"It is the differentiator in the market for newer properties, as older properties would often need extensive redesign to incorporate many sustainable key elements, such as biophilic design – including the use of natural materials in the build, and amenities such as green roofs," she says.
As sustainable technologies become the norm in the residential sector, it will become easier to incorporate newer technologies into purpose built green homes, resulting in lower costs in the long run.
"Buying a home now that is already built with future energy efficiency targets in mind will save a lot of expensive investment in the future," says Markiewicz.
King's Road Park by St William, Berkeley Group
In London, the newest residential project that incorporates the latest sustainability features is King's Road Park, a prime residential development by St William part of the Berkeley Group.
The last part and of the Fulham Riverside Regeneration Area in south-west London, the residential development in Zone 2 is in a highly sought-after address, just 60m from the King's Road well connected to business and leisure spots in London.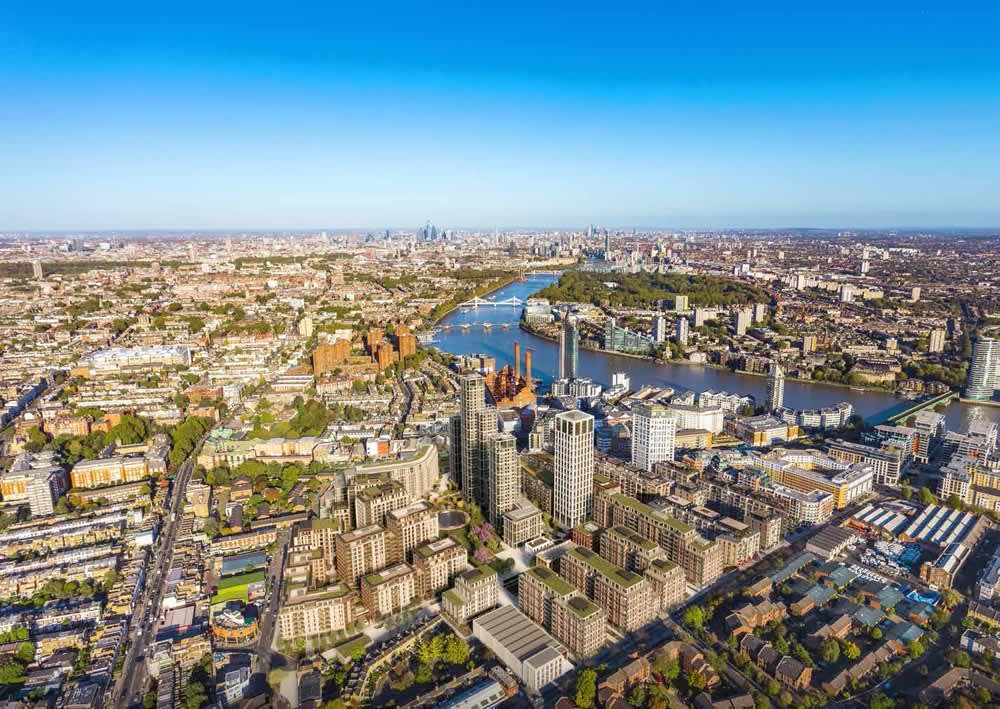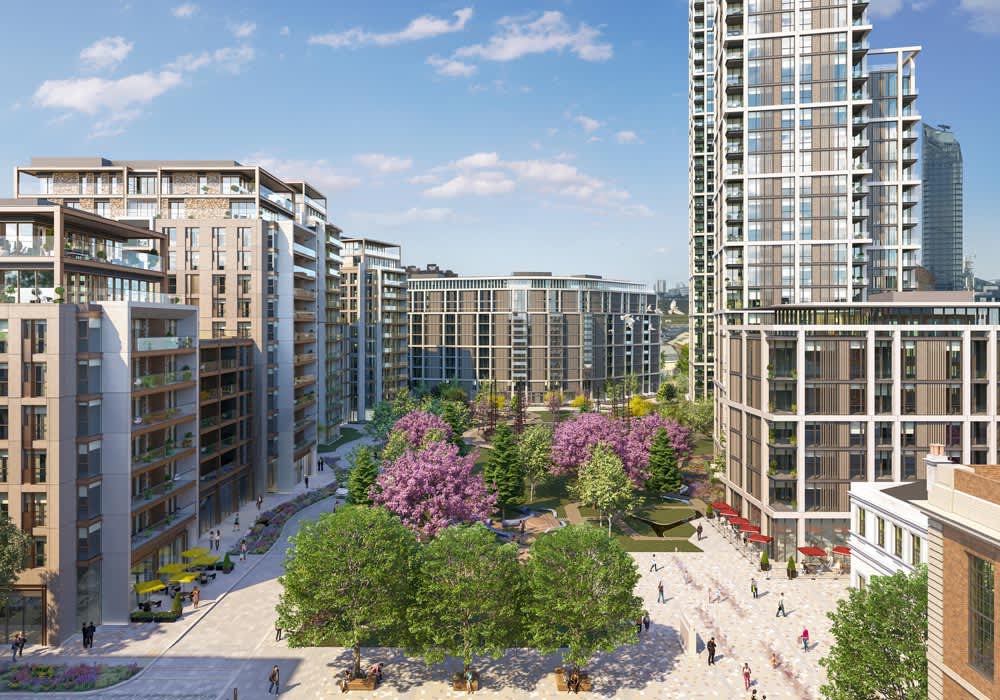 Some of the sustainability features that have been incorporated into the project include green roofs to increase biodiversity across the rejuvenated scheme, photo-voltaic window panels to reduce the levels of electricity demand, and rainwater harvesting to recycle water for use in irrigating the landscaping around the homes.
In addition, the development will offer parking to those homes that qualify as well as offering electric vehicle charging lots in anticipation for the rising numbers of electric car vehicles in the city, and future proofing the development for investors and owners.
The project launched last summer in August 2019 with more than 140 homes sold so far with a balanced even mix of owner-occupiers and investors who have bought their apartments off-plan.
Contact JLL Residential to organise your private virtual viewing with St William part of the Berkeley Group (click here to contact JLL)