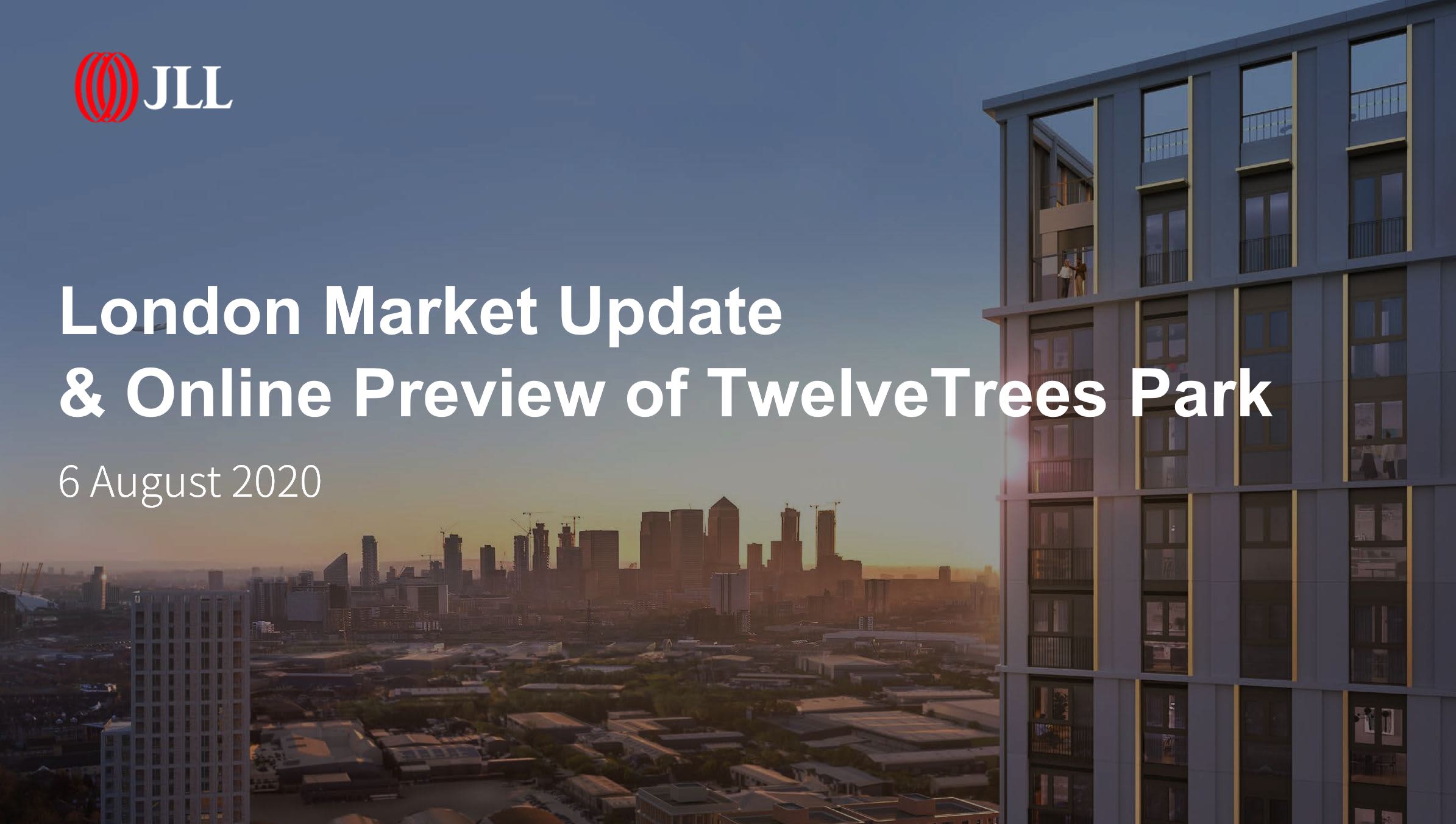 Thank you for joining the webinar on the London residential market and special preview of TwelveTrees Park, London.
It was great to receive so many questions during the session and apologize that not all the questions submitted were answered due to time constraints. Please find below those questions and our answers for your reference.
1. Is there financing available both in Singapore and in the UK? Are the banks offering interest only loans? What is the loan to value ratio available?
Yes, there is financing available from Singapore banks. UOB for example can lend in either Sterling Pound or Singapore Dollars. They can provide financing of up to 70% LTV (subject to application and approval by the bank). Financing in the UK to non-residents and/or foreign purchasers is widely available (rates and LTV levels vary from lender to lender). We recommend speaking to a mortgage broker to ascertain the best solution for you. Contact your sales consultant who would be delighted to make the introduction.
2. Will price soften further once the mortgage holidays end and a hard Brexit at end of the year?
The London residential market has re-priced over several years already as a result of several tax changes and 2016 Brexit referendum. The interest rate environment is very different to that in 2007, and supply and demand have fallen and risen in unison. The market is showing signs of a shallow recovery, building on the pickup in activity following the general elections in 2019, as pent up demand built over the period prior being released.
3. A 3-4% yield will generate a negative cash flow, therefore is it a capital appreciation play?
Often in established markets, if buyers chose to maximize loan to value ratios on their mortgage, there will be a slight top-up. Rental income from your tenant generally covers most of your mortgage and operating costs such as maintenance fees, leasing and property management fees. In short, your tenant effectively will be paying most of the holding costs to own the property, with capital growth potential determined by location, accessibility & connectivity, access to rental catchment and a futureproofed development.
4. What is the payment timeline?
A non-refundable reservation fee is payable on reservation:


deposit for Studio & 1 bedroom apartments
deposit for 2 & 3 bedroom apartments
deposit for Penthouse apartments

Exchange of contracts to take place within 21 days of reservation with a down payment of 10% of the purchase price payable (minus the reservation fee).
A further 10% of the purchase price is payable 12 months from exchange.
A further 5% of the purchase price is payable 24 months from exchange.
Balance of 75% is payable on completion.
5. Is this Zone 2?
The location is a Zone 2 / 3 within the E16 postcode in the London Borough of Newham. The zone system is used to identify the fare one would expect to pay when using the trains. Travelling towards the City from West Ham Station will be in Zone 2, whereas if you were to travel further east, that would be fare zone 3. It is also worth noting that this system means you'll always be paying the lowest fare.
JOIN US FOR THE EXCLUSIVE TWELVE TREES PARK EVENT
Date: Thursday 13th to Sunday 16th August 2020
Time: 10am to 6pm (By appointment only)
Venue: Berkeley Group – Singapore, 10 Marina Boulevard #16-04, Marina Bay Financial Centre Tower 2, Singapore 018983
Register here: https://internationalresidential.jll.com.sg/event-calendar/16/aug/2020/twelvetrees-park
For more information please contact JLL at +65 9671 9583 or internationalresi@ap.jll.com