Thanks to the university, Cambridge is seen as a hotspot for research, science and technology, which encourages leading companies to set up operations in the city and its suburbs (Astra-Zeneca, Microsoft and GSK).
After all, Cambridge is the home of world-changing discoveries such as the structure of DNA. But how attractive is the property market there?
Cambridge tops the charts for property investment
While Cambridge has a global reputation due to its university, there's a lot more to this UK city than just a world-class education. It also has a thriving economy comprising leading hospitals and a science park that attracts global companies.
Having a world-renowned university comes with many benefits. Beyond the rental demand created by its large student population, the congregation of experts at the University of Cambridge has also created a research and development hub, bringing in professionals, scientists and international investors to the city.
As a result, there is a continuous demand for property in Cambridge and the surrounding area.
Students
The student population at Cambridge is enormous, with 20,000 students at the University of Cambridge and 22,000 students at Anglia Ruskin University.
Around one in five residents in Cambridge are students, including undergraduates and postgraduates undertaking study and research.
Moreover Cambridge also has a number of good schools catering to all age group with both state and private schools available.
Global companies
Thanks to the university, Cambridge is a hotspot for science and technology research, encouraging leading companies to set up operations in the city (Astra-Zeneca, Microsoft and GSK). After all, Cambridge is the home of world-changing discoveries such as the structure of DNA.
Home to the Cambridge Biomedical Campus, one of the largest centres of health science and medical research in the world, Cambridge is also a technology hub, boasting a large cluster of high-tech businesses from software, electronics and biotechnology to science and engineering, harnessing the very best talent from the University and beyond.
Cambridge's science parks are a partnership between the university colleges and businesses. Together, they have helped make them a world leader in futuristic industries like software and biotechnology.
These have all brought highly-skilled, well-paid jobs to Cambridge and created huge demand for real estate.
Addenbrooke's Hospital is a major teaching hospital and a world leader in medical research, along with nearby Royal Papworth Hospital. Both are huge employers with several thousand medical staff, researchers and support staff working there.
The Cambridge economy has regularly been the fastest-growing economy within the UK and is likely to remain so in the future.
Connections
Cambridge is already well connected, being close to two major motorways and just 50 minutes from London by Thameslink train. A new railway line , the East-West Rail project, is planned to be built within the next decade, connecting it to the cities of Oxford and Milton Keynes.
A new motorway-standard road, the Oxford-Cambridge Expressway, will also connect Cambridge to the M1 and Oxford.
Property market
Given the high demand and limited supply, Cambridge's house prices are some of the highest in the UK. Property prices have risen 85% since the 2008 global financial crisis, putting it among the highest in the UK's major cities including London.
In 2020 there has been a 9% increase in new sales compared to 2019 (Zoopla). Rightmove has recorded it's busiest ever start to a new year in 2021, with visits to the site up 30% compared with a year ago. Buyer enquiries to agents are currently up 11% year-on-year, rental enquiries up 22% (02.01.21-06.01.21 v 04.01.20 -08.01.20). According to ONS, average rental values across the UK rose by 1.4% in the year to November. The South West had the largest increase (2.3%) and Scotland had the smallest increase (0.6%) (source: JLL Research, 2021).
With particularly strong demand for rented homes, Cambridge properties can earn landlords some of the highest rents in the country.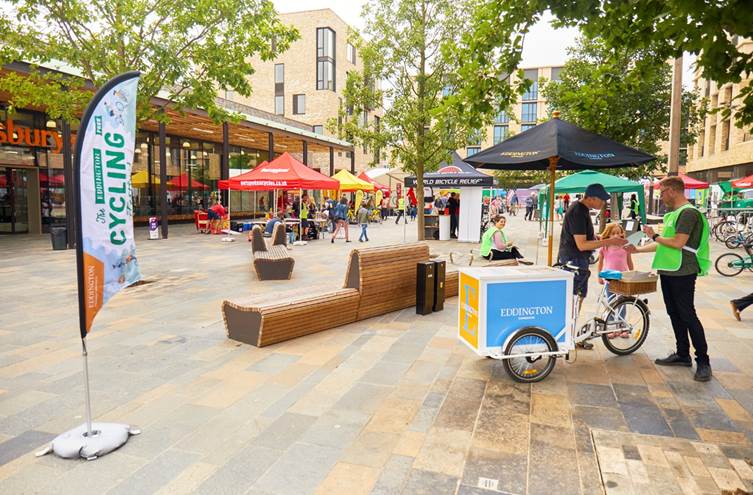 North West Cambridge Development
The North West Cambridge Development is the most significant capital project in the University's history.
It is set to be a billion-pound urban district and the masterplan includes architecture that has been inspired by Cambridge: college courts, active street life, homes, research facilities, parks and amenities needed to sustain a city.
The first phase of this development, Eddington district is already hugely successful, with plenty more to come.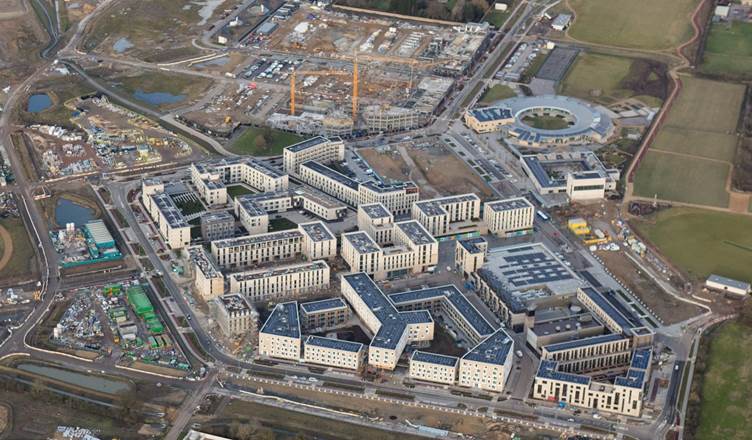 Eddington and the wider North West Cambridge Development seeks to secure the University's long-term future and contribute to the City's growth by providing homes for key workers, students and the public in a vibrant place to live.
It is a vibrant, new community with a school, nursery, shops, market square, sports facilities and more than 50 hectares of open space for residents to enjoy. It has been carefully planned to minimise its environmental impact with a forward-thinking approach to travel, energy, landscaping and construction.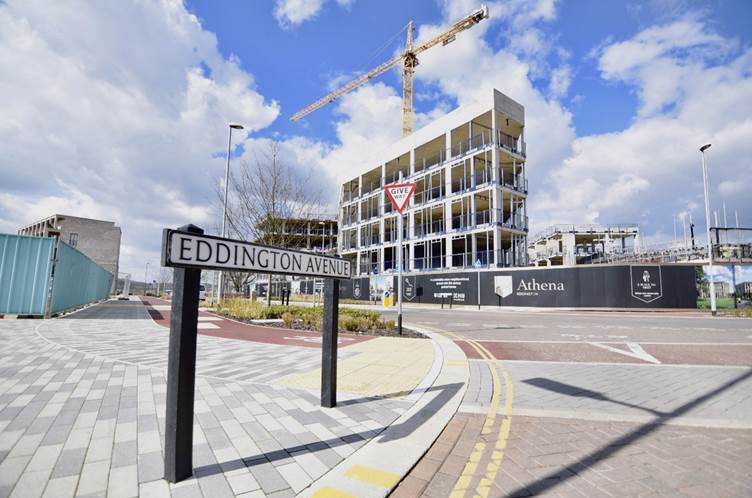 Investment opportunity
JLL is marketing a new development called Knights Park in Eddington, north west Cambridge developed by Hill - the third largest privately-owned housebuilder in the UK.
The first homes have been completed and some of them have already been released for sale on the open market.
Five minutes' walk from Knights Park is the University of Cambridge Primary School. Rated Outstanding by Ofsted, it is the first primary University Training School in the UK.
For older children, there is a choice of Good or Outstanding rated secondary schools across the city, while the Cambridge Academy for Science and Technology offers a STEM curriculum at GCSE and A-Level.
There are also a number of independent schools in the area catering to students of all ages, in addition to the historic and internationally renowned University of Cambridge.
Unique selling points:
•  Catchment area for University of Cambridge Primary School
•  Thriving tech hub in Cambridge City Centre; Astra-Zeneca, Microsoft and GSK
•  Hyatt Hotel coming soon to Eddington
•  53 minutes* to King's Cross London
•  Innovative, modern homes set within beautiful green spaces with cycling and pedestrian friendly routes
•  1, 2, 3 bedroom apartments & 3 & 4 bedroom houses*
•  First phase of the development
•  Prices from £369,950*
Join us at our webinar on 25 March 2021 to learn more about the Cambridge Property Market and Knights Park.
25 March, 5.30pm Register here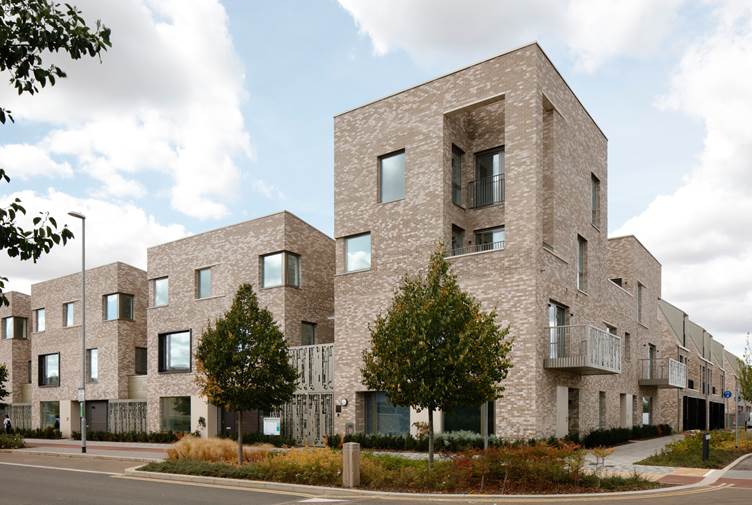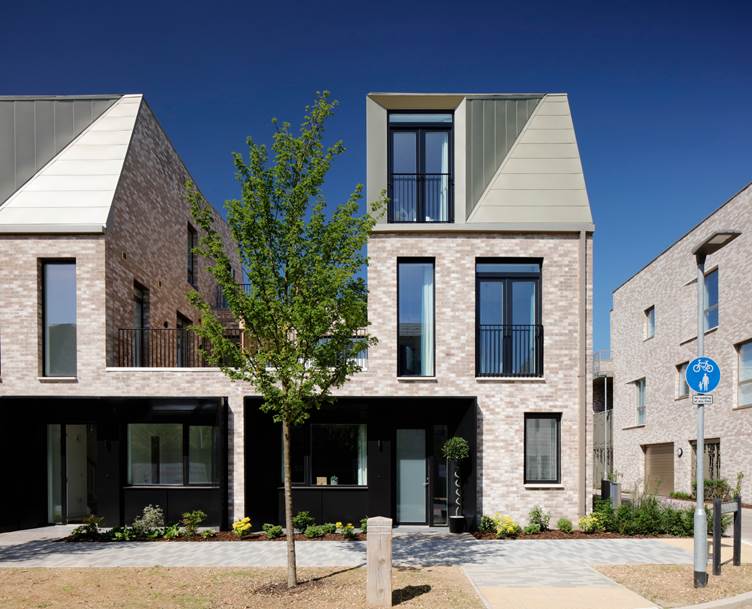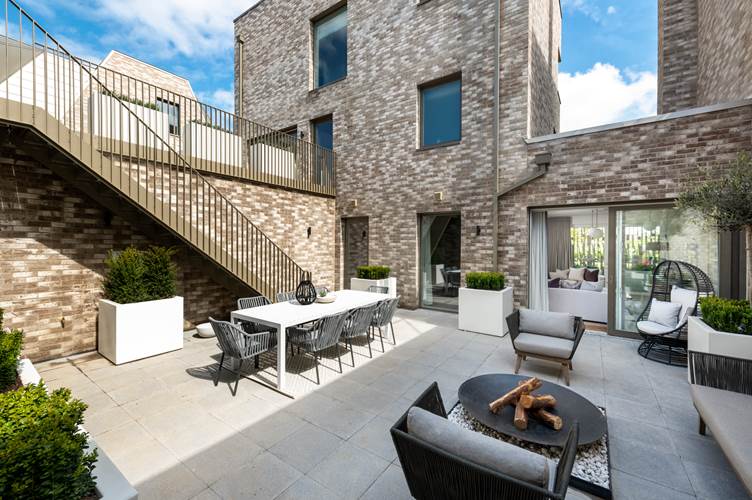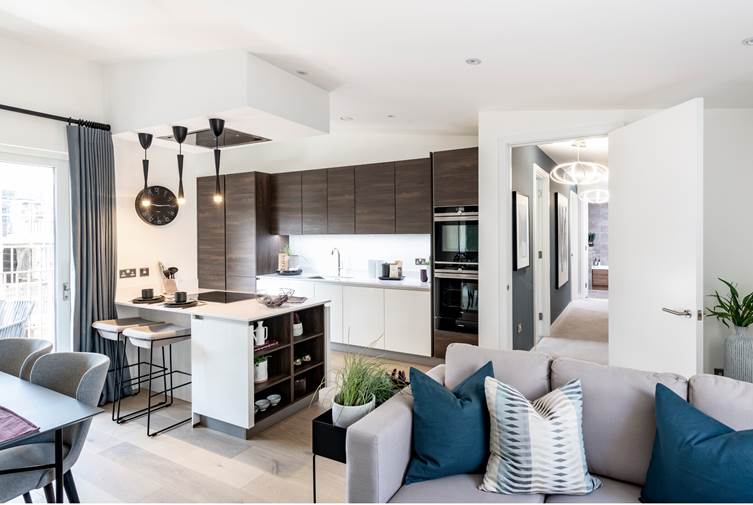 Disclaimer: Jones Lang LaSalle Property Consultants Pte Ltd for themselves and for the vendors or lessors of this property whose agents they are, give notice that the particulars do not constitute, nor constitute any part of an offer or a contract. All statements, contained in these particulars as to this property are made without responsibility on the part of Jones Lang LaSalle Property Consultants Pte Ltd, or vendors or lessors. All descriptions, dimensions, and other particulars are given in good faith and are believed to be correct but any intending purchasers or tenants should not rely on them as statements or representations of fact and must satisfy themselves by inspection or otherwise as to the correctness of the each of them. No person in the employment of Jones Lang LaSalle Property Consultants Pte Ltd has any authority to make or give any representation or warranty whatever in relation to this property. This form was produced solely for preliminary orientation on the property and is not a sales documentation. It does not constitute any offer or part of any contract for sale or otherwise. It contains data that has been provided to JLL by third parties and while we believe it is reliable, we have not independently verified it and take no responsibility for it. The projections, opinions, assumptions or estimates are included for examples only and may not represent the current or future performance of the property. You and your tax and legal advisors should conduct your own investigation of the Property and transaction. This is an overseas investment. As overseas investments carry additional financial, regulatory and legal risks, investors are advised to do the necessary checks and research on the investment beforehand. Computer generated images are indicative only.  *Prices and details correct at point of publication. Terms and conditions apply.