Our Team
Whether you are a developer of luxury residential projects or an investor in the international residential market, the success of your asset is guaranteed with our professional team. We will help you buy and sell both new-to-market and secondary market properties across the UK, Asia and America.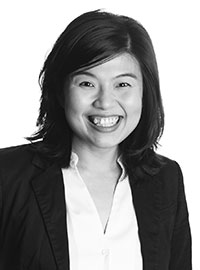 Marilyn Tan
Sales Manager, International Residential (Singapore)
CEA Reg No. R031122J
Marilyn graduated with a BSc. Real Estate degree from National University of Singapore. She has over 8 years of sales and marketing experience in the real estate industry, having worked with property developers and consultancy. Her area of expertise includes local and international residential properties sale.
She is passionate about her work and portray a positive attitude in dealing with people. Coupled with a strong focus on customer satisfaction and fulfilling experience, she creates a hassle-free journey of purchasing a new home.

 LinkedIn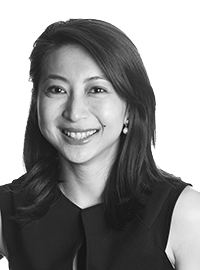 Clarice Lau
Assistant Sales Manager, International Residential Singapore
CEA Registration No. R058170H
Clarice holds a Bachelor of Accountancy degree from National University of Singapore. She began her career in accounting and has taken her accounting knowledge to real estate solutions-selling.
She is driven and brings strategic yet personable approach to purchasing your home or investment property. With her passion and drive to serve her clients' best interests, she provides a stress-free process to buying your next property.

 LinkedIn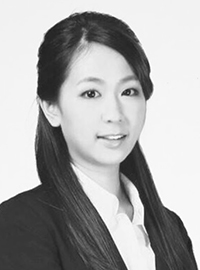 Fyn Kwok
Completions Executive Singapore
CEA Registration No. R047310G
Fyn has an Honours Degree in International Hotel and Tourism Management from Switzerland. She began her career with Shangri-La Hotels and Resorts, followed by a stint in Keppel Land Hospitality Management before joining our team.
Experienced in managing luxury developments and handling corporate accounts, Fyn will be your point of contact for all completion and tenancy matters on your investments. She will ensure a seamless process for you.
Our Company
JLL (NYSE: JLL) is a leading professional services firm that specializes in real estate and investment management. A Fortune 500 company, JLL helps real estate owners, occupiers and investors achieve their business ambitions. In 2016, JLL had revenue of $6.8 billion and fee revenue of $5.8 billion and, on behalf of clients, managed 4.4 billion square feet, or 409 million square meters, and completed sales acquisitions and finance transactions of approximately $145 billion. At the end of the third quarter of 2017, JLL had nearly 300 corporate offices, operations in over 80 countries and a global workforce of over 80,000. As of September 30, 2017, LaSalle Investment Management had $59.0 billion of real estate under asset management. For further information, visit www.jll.com.
JLL has over 50 years of experience in Asia Pacific, with 36,900 employees operating in 96 offices in 16 countries across the region. The firm won the 'World's Best' and 'Best in Asia Pacific' International Property Consultancy at the International Property Awards in 2016 and was named number one real estate investment advisory firm in Asia Pacific for the sixth consecutive year by Real Capital Analytics. www.ap.jll.com.​