Our Team
Whether you are a developer of luxury residential projects or an investor in the international residential market, the success of your asset is guaranteed with our professional team. We will help you buy and sell both new-to-market and secondary market properties across the UK, Asia and America.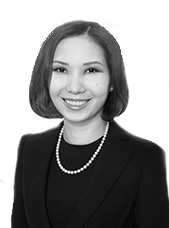 Vanessa Chan
Head of International Residential (Singapore)
CEA Registration No. R016993I
Vanessa has built a loyal database of longstanding high net worth clients in Singapore. Her strong understanding of the cultural needs of purchasers across the region, ensures that all facets of the sales process runs smoothly from property presentation through to contract execution and delivery. She has also successfully implemented strategic sales & marketing strategy for project launches, deciding on the right marketing exposure to generate sales revenue.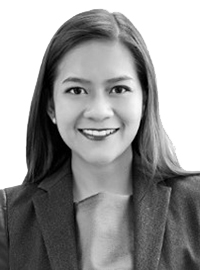 Widya Lestaluhu
Head of Business Development (SEA)
CEA Registration No. R016997A
Widya was instrumental in the expansion of the International Residential Property Services in the region, supporting and guiding the Jakarta and Bangkok teams since 2013. From 2015, she helps clients and developers penetrate new markets on the same model as Singapore. She also kept her responsibility as Senior Sales in the Singapore team. Widya has a vast knowledge and expertise in providing excellent services to South East Asian investors seeking opportunities in overseas markets such as the United Kingdom, Japan and USA.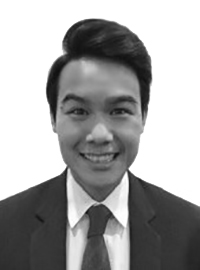 Nicholas Keong
Senior Manager, International Residential (Singapore)
CEA Registration No. R048783C
Nicholas has a BSc of Commerce from Melbourne University. Since joining JLL International Residential 6 years ago, Nicholas has advised developers and executed bespoke sales & marketing strategies. Nicholas has a passion for property and for people; providing professional, timely and accurate advice to investors in Singapore and the region. Taking a genuine interest in people, Nicholas also provides an end-to-end service ensuring the investor journey is seamless and hassle free. His main responsibility is to continue to provide clients with advisory, transaction and portfolio management services for their overseas property investments.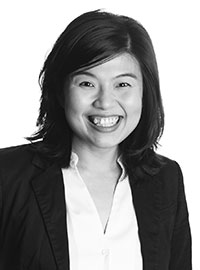 Marilyn Tan
Sales Manager, International Residential (Singapore)
CEA Reg No. R031122J
Marilyn graduated with a BSc. Real Estate degree from National University of Singapore. She has over 8 years of sales and marketing experience in the real estate industry, having worked with property developers and consultancy. Her area of expertise includes local and international residential properties sale.
She is passionate about her work and portray a positive attitude in dealing with people. Coupled with a strong focus on customer satisfaction and fulfilling experience, she creates a hassle-free journey of purchasing a new home.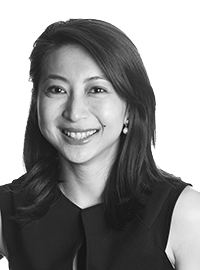 Clarice Lau
Assistant Sales Manager, International Residential Singapore
CEA Registration No. R058170H
Clarice holds a Bachelor of Accountancy degree from National University of Singapore. She began her career in accounting and has taken her accounting knowledge to real estate solutions-selling.
She is driven and brings strategic yet personable approach to purchasing your home or investment property. With her passion and drive to serve her clients' best interests, she provides a stress-free process to buying your next property.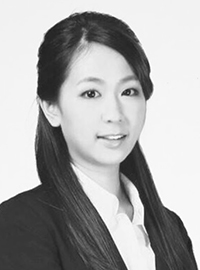 Fyn Kwok
Completions Executive Singapore
CEA Registration No. R047310G
Fyn has an Honours Degree in International Hotel and Tourism Management from Switzerland. She began her career with Shangri-La Hotels and Resorts, followed by a stint in Keppel Land Hospitality Management before joining our team.
Experienced in managing luxury developments and handling corporate accounts, Fyn will be your point of contact for all completion and tenancy matters on your investments. She will ensure a seamless process for you.
Our Company
JLL (NYSE: JLL) is a leading professional services firm that specializes in real estate and investment management. A Fortune 500 company, JLL helps real estate owners, occupiers and investors achieve their business ambitions. In 2016, JLL had revenue of $6.8 billion and fee revenue of $5.8 billion and, on behalf of clients, managed 4.4 billion square feet, or 409 million square meters, and completed sales acquisitions and finance transactions of approximately $145 billion. At the end of the third quarter of 2017, JLL had nearly 300 corporate offices, operations in over 80 countries and a global workforce of over 80,000. As of September 30, 2017, LaSalle Investment Management had $59.0 billion of real estate under asset management. For further information, visit www.jll.com.
JLL has over 50 years of experience in Asia Pacific, with 36,900 employees operating in 96 offices in 16 countries across the region. The firm won the 'World's Best' and 'Best in Asia Pacific' International Property Consultancy at the International Property Awards in 2016 and was named number one real estate investment advisory firm in Asia Pacific for the sixth consecutive year by Real Capital Analytics. www.ap.jll.com.​