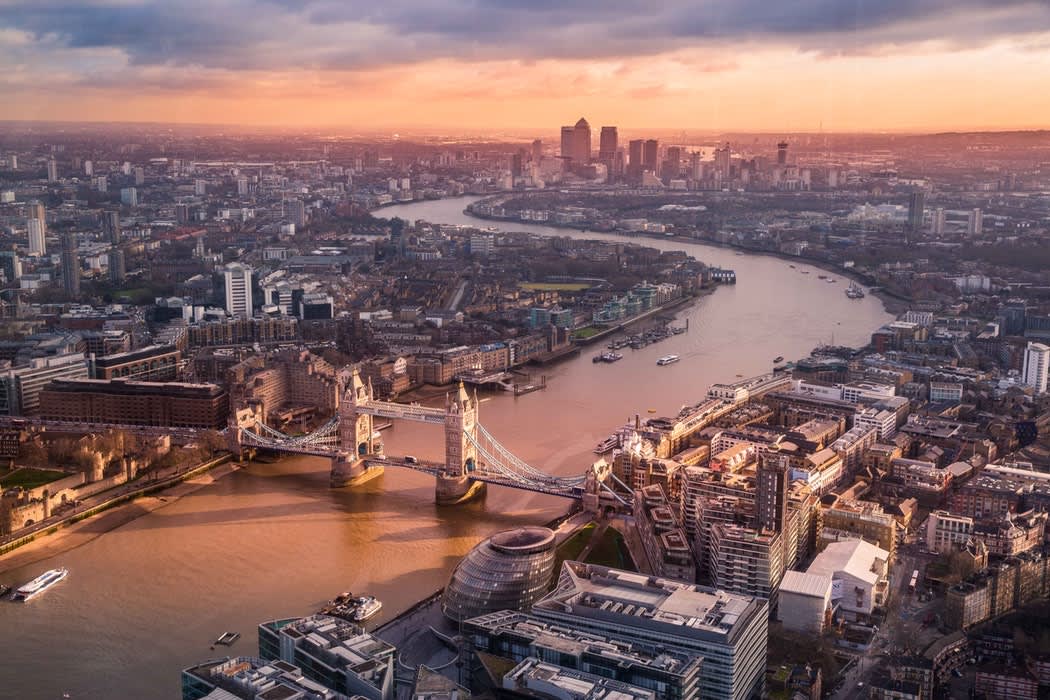 6 Great Reasons to Invest in International Properties
For investors looking to find new homes in other countries or grow their money in the long term, investing in international properties is an excellent bet. As local real estate markets display sluggish performance and modest opportunities at best, looking beyond your borders can present bountiful prospects for capital appreciation. Popular investment regions include the UK, Japan, Germany and USA. Here's an in-depth look at why investing in overseas properties is a wise move.
1. Derive sizeable passive income
Renting out your property is a sure way to generate a passive income. Having these proceeds can mean different things for different people. Depending on the amount and regularity of this income, it can help finance a mortgage, be used for future investments, or even be a key source of earnings for someone to live on. The relatively stable nature of real estate (as opposed to stock markets, for example) makes it a safe asset to have even in the face of property price swings and market volatility.
2. Diversify your portfolio with a global edge
Real estate is a valuable addition to your current investment portfolio. Just as diversifying your portfolio can provide security and greater potential for returns in different sectors, so does investing in property globally, which lets you enjoy the economy of more than one country by generating cash flow in different currencies. This means that you are not restricted by the economy in which you're based, as the future of your investments is not wholly determined by your country's economic performance.
Additional benefits include (a) ensuring that you pay close attention to markets across different regions which can also boost opportunities for your other investments, and (b) expanding your real estate know-how as you mingle with international networks and discover the limitless potential you have for investing.
3. Leverage robust growth rates internationally
Investment benefits abound overseas, and these same advantages may not always be available in the country you now live in. Economies that are opening to free market policies as well as emerging markets across Asia have higher growth rates, which are impacted by factors such as corporate revenue, regeneration, migration and fertility rates.
Examples of international property investment benefits include:
- Protection against inflation, as real estate is a tangible asset with an inherent value separate from paper currency and its constant fluctuations
- Multiple uses to generate further income by renting out your property, converting it from a permanent residence to cater to the tourism industry, or using it for other commercial purposes
- Appreciation in value leading to a significant rise in income, as rapid development and regeneration around major property sites worldwide enhance the value of your property
4. High rental yield and worthwhile returns
Expect to score high rent income from properties in regions with rapid growth in terms of economy and human capital, where public transport connectivity brings different parts of community together and where cosmopolitan culture thrives.
Consider also the stability of your returns by studying historical trends and up-to-date forecasts. The UK, for example, offers a 17.6% average return on investment (for rental) from 2017 to 2021. As one of the leading real estate markets worldwide, London has a lot to offer for potential investors.
Japan has seen a 7% rental growth between 2012 and 2016, and will likely see a greater increase in coming years as Tokyo gets ready for the 2020 Olympic Games.
Long-term investors might also want to set their sights on Germany, where the 4.2% - 12.3% increase in rental reflects the flourishing world-class financial hub in Berlin, which is also positioned for growth with its currently emerging tech scene. Demand exceeds supply in most of Germany's major cities, with vacancy rates below 1.5%.
5. Retirement home or holiday getaway
Besides the abundant perks of exchange rate benefits, owning hard assets to insulate your investments from market crashes, generating a side income, and building a diverse portfolio for optimal growth, having several properties overseas also gives you the freedom to make it your retirement or holiday home.
As markets are always unpredictable and it's hard to tell what things will be like in several decades, you could either relocate to a chosen property for lifestyle reasons during retirement or even sell it in the future and make a huge profit. Either way, having international real estate is a sure win for the long term.
While investing in property around the world may not always be easy as it requires a thorough understanding of different markets, loan procedures, local regulations and various costs around acquisition and letting, it is worth your while to dedicate some time and learn about this in greater depth to expand your investment potential. Reputable consultants are always available to provide advice and insights on financing and legal-related questions.
6. Double your investment returns by investing in both education and real estate
One of the greatest gifts you can bestow on your children is to invest in their education. With the UK being home to some of the finest universities in the world, it is no surprise that many Singaporeans jump at the chance to study in the prestigious Oxbridge or London colleges. By investing in a residential property at the same time, you can divert rental costs into a property for your children to live in for the duration of the studies, and to reap rental yields after their graduation. What better way to invest than to provide both an education and a home for them at the same time.
For further information please contact JLL International Residential directly at +65 6220 3888 or internationalresi@ap.jll.com